24 LAD Trailer - 5 Things We Know (And 5 We Want To Know)
Jack is back to save London!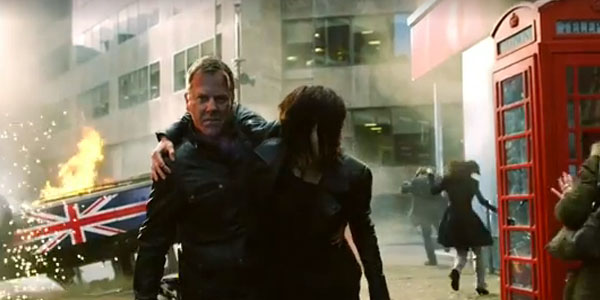 After an explosive, yet rather unsatisfactory series finale paving the way nearly four years ago for the movie that ultimately never was, as well as Kiefer Sutherland's follow up bomb, Touch, 24 fans rejoiced last year at the news that Jack and Chloe would be back in a 12-episode miniseries this summer, 24: Live Another Day. With each passing day, it seems we get a little more information about what to expect for the new "season" which die hard fans such as myself hope and pray will develop into something more. We have a name for the new commander in chief (which is probably exactly who loyal fans expected), a rather unbelievable name for the British Prime Minister, a plethora of returning cast members, some of whom you'd expect and some not so much, a city, and many other elements that make 24 the show we loved over the better part of the previous decade. There are, however, a lot of questions left from the finale and other previously unwrapped storylines from the show's original run, from the groundbreaking post 9/11 premiere in 2001 to the pivotal finale in 2010. As fans who invested our hearts and souls into the landmark drama for all eight seasons and a TV movie, only to be left with more questions than answers as the clock symbolically ticked to zero nearly four years ago, we're thrilled to have this miniseries in lieu of the promised feature film, which is said to be in script limbo. Considering that this may be the last we see of Jack Bauer if the movie is truly dead, there are many questions that the writers need to answer if they want to bring total closure to us fans. Watch the first trailer from the SuperBowl below for 24 LAD; http://www.youtube.com/watch?v=fo4_r5RlBII And now after the jump, we outline 5 things we know about the new series and 5 questions we feel need to be answered...