25 Funniest Only Fools And Horses Moments
God bless hooky street.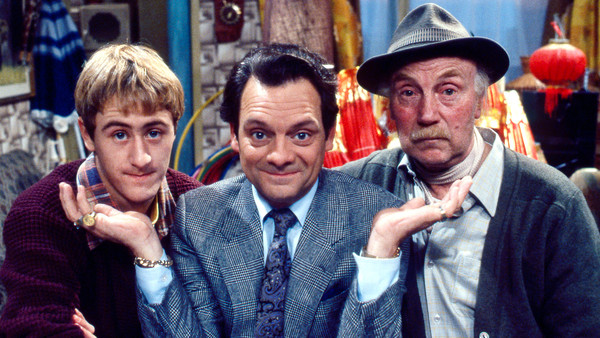 Only Fools and Horses is the epitome of the phrase 'they don't make them like this anymore'. The wildly popular English comedy ran from 1981 to 2003, solidifying its legacy every season as one of the most popular British sitcoms ever.
Viewers immediately fell in love with the plucky Trotters. The wheeling, dealing Del Boy, his kid brother Rodney, and their loving but dopey Granddad were both dysfunctional and relatable. Even after Lennard Pearce's untimely death, Uncle Albert came in to carry on his brother's legacy.
Over the years, the cast and Only Fools family expanded, with Del's significant other and son, Raquel and Damien, and Rodney's wife and son, Cassandra and Joan. Even outside of Nelson Mandela House, characters like Boycie, Trigger, and Denzel became integral to the show, helping it to become arguably the greatest comedy the UK has ever created.
Through 22 years, the show produced an immeasurable amount of laughs, from classic moments that will live on in the memory forever, to throwaway lines that may not have received the same love, but were side-splitting none the less.
25. Rodney And Mickey's Bet
Rodney used to complain that Del always treated him like a kid, but after his bet with Mickey Pearce, can he really blame his older brother? When there are just two tickets to a party at the Nag's Head left, Rodders and Mickey make a bet whether the youngest Trotter will bring a date.
Unwilling to damage his pride, Rodney makes up a woman despite not having a date at all, and though the bet starts at 10, the two go back and forth until the stake is at 50.
After Del Boy essentially 'buys' the bet from Rodney, unwilling to stand by as the Trotter name is laughed at, he gets his brother a date. When he goes to collect his winnings, it soon becomes clear that they weren't talking about pound sterling, as Mickey reluctantly gives Del his 50 pence piece.