7 Takeaways: Behind The Scenes Of NCIS
Creating a long running hit TV show is difficult. Dying is easy.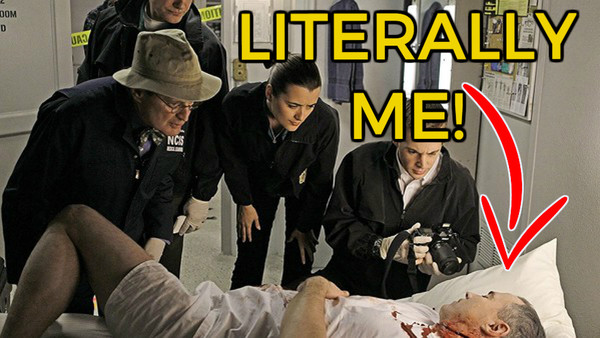 Admittedly, my performance on NCIS was a bit stiff. The episode aired during the show's 8th season on 8 February, 2011 and was seen by over 20 million viewers. In my defense, however, I was playing a corpse.
First of all - a little primer: I've been an actor, stuntman, and writer for 25 years, and have appeared in over 100 commercials, TV shows and films. During that time, I've been kicked, punched, blown up, thrown through windows and even shot in the head. So by comparison, my time spent on NCIS was relatively pain free.
One of the constant challenges for any freelance artist is not knowing where your paycheck is coming from. That said, I don't recall what I did before NCIS or what I did afterwards, but I do remember several indelible moments which I'll do my best to list for you here.
7. The Devil's In The Details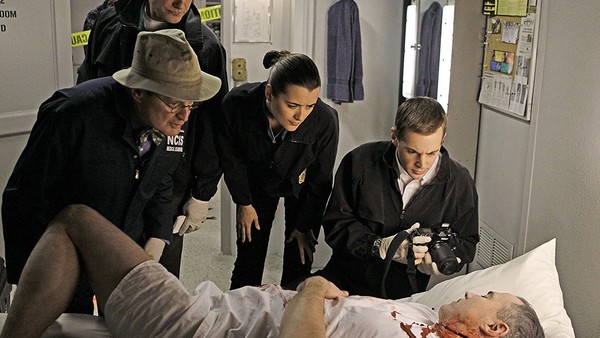 It's no accident NCIS has endured as long as it has; while a solid cast and crew provide the foundation for success, it's the writers who bring it all to life with interesting characters and nuanced storylines.
A Man Walks Into A Bar was written by veteran TV scribe, Gary Glasberg, and for the sake of brevity, the condensed synopsis is as follows:
A Navy vessel (U.S.S. Colonial) has been tasked with monitoring North Korean activity off the coast when its executive officer (yours truly) is found dead in his stateroom as the result of an apparent murder. Gibbs and his team investigate. Meanwhile, a determined shrink conducts mandatory psychologic evaluations for all key staff. Adding to the drama, several international journalists are aboard the ship, including a spy who also becomes a murder suspect. Eventually, the gang discovers Commander Reynolds wasn't murdered after all but rather shot himself despite a staged coverup to avoid the humiliation of being caught in an affair with the wife of a Rear Admiral.
OK, got all that?
Personally, the depth explored of each character's backstory is what I found most impressive. Prior to filming, I was photographed in various uniforms under the keen eye of the show's military advisor to ensure even the smallest detail was dead on accurate (sorry, cheap pun). Additionally, I was asked to provide other personal photos to supplement Reynold's life history -- some of which appear while Gibbs and Co. break down the case.