7 Takeaways: Behind The Scenes Of NCIS
6. Movie Magic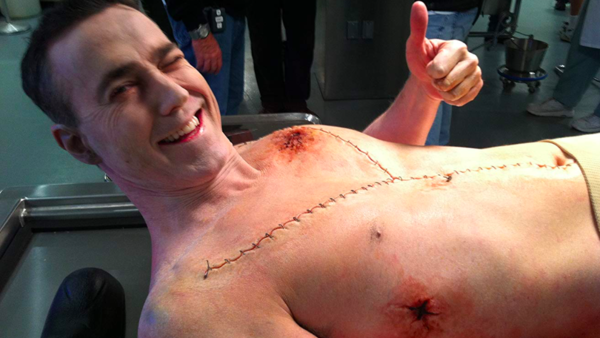 One of the most vivid memories I have of working on the show was the intricately detailed make up involved, making me look so convincingly un-living. It also required spending several hours in special effects trailer, applying various tricks of the trade to get the desired results.
The NCIS team of talented artists are some of the best in business -- but not surprising since they get lots of practice with such a prodigious body count each season. The attention to every single detail is simply extraordinary, ranging from subtle bruising to gruesome bullet wounds.
The photo above was taken a crew member following a scene an autopsy scene. Notice the remarkably realistic stitches across my chest -- which took forever to put on, but peeled right off once we wrapped.