7 Takeaways: Behind The Scenes Of NCIS
5. Ducky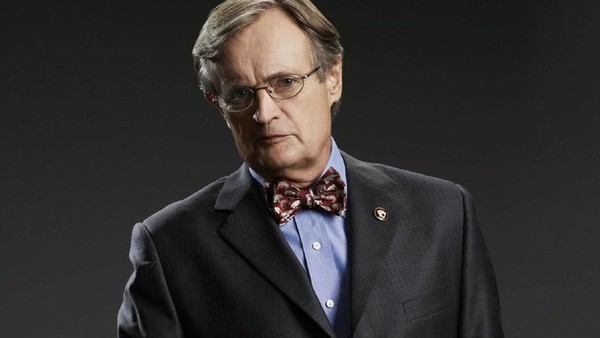 I've been a fan of David McCallum for as long as I can remember. And meeting him for the first time is something I'll never forget.
I was lying prone on a cold metal slab on the morgue set and having some last minute touches applied. Suddenly, McCallum hovered directly over me -- and while staying in character as Dr. "Ducky" Mallard, the eccentric coriner who talks to corpses, says, "Hello, I'll be your server today."
A highly accomplished performer for over 70 years (and still going strong), McCallum starred in the 1960s spy TV show "The Man From U.N.C.L.E." It remains a cult favorite today. The Scottish actor also appeared in the classic WWII film, The Great Escape, which easily ranks as one of the greatest war movies of all time.
Later, during some down time, I got a chance to chat with him a bit. Knowing that he's a Glaswegian, I asked him if supported Celtic or Rangers (bitter Glasgow rivals and two of the biggest soccer clubs in the world). To my surprise he replied, "Neither. I prefer rugby."