7 Times The Flash Improved DC Mythology (& 4 Times It Failed)
Looking at how Grant Gustin's Sultan of Speed has impacted the lore of DC Comics.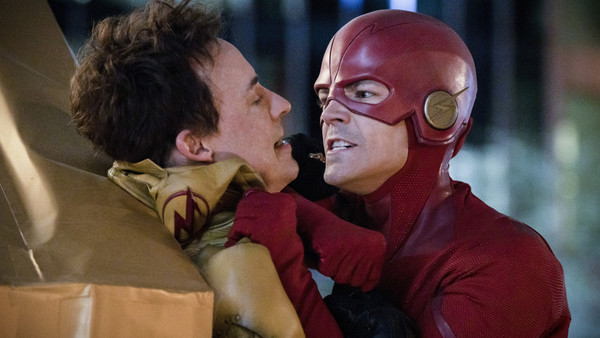 Soon set to embark on its ninth and final season, The CW's The Flash has proven to be quite the hit amongst genre fans. With Grant Gustin headlining as the show's titular Barry Allen, the series has helped to highlight one of the greatest superheroes in all of comics.
The Flash hasn't been completely perfect throughout its eight seasons so far, of course, but there have been far more hits than misses for the Sultan of Speed and his supporting players.
Ever since The Flash premiered in 2014, audiences were promised that the Scarlet Speedster would vanish during the monumental Crisis on Infinite Earths. While that was averted during that particular Arrowverse crossover event, there's still been plentiful post-Crisis problems for Barry, with Speedforce issues, future-set shenanigans, and a slew of nefarious bad guys trying to take out Flash.
Whatever happens in the upcoming final season of the show, The Flash has certainly managed to have quite the impact on the greater lore of DC Comics. With that in mind, then, here are the ways that the series has improved on (and failed to improve on) the existing mythology of this hero and the larger world of DC.