7 Unusual Demands Made By Guest Stars On Bob's Burgers
6. Megan Mullally And Nick Offerman Wanted To Stay Married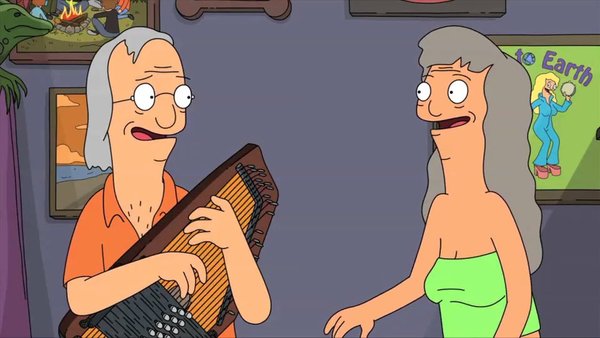 This duo love to act together and their role together on Bobs Burgers as Beverley and Cooper is no exception. Would be awkward if they broke up one day…

The two actors have appeared on numerous TV shows together including Will and Grace and Parks and Recreation. They tend to opt for the dryer comedy roles and their roles as Beverly and Cooper is no different.
The duo play a married couple who own a farm in the woods. In the episode, the kids are hired by the couple after Bob fired them at the restaurant as he felt that he was ruining their childhoods. This idea quickly backfires as the kids start working for the druggie duo on their marijuana farm. The hippie couple are quick to confess their 'weed problem' to the kids who don't actually realise that the blueberries they are transporting around town are actually disguising the couple's small drug cartel.
Requesting to play a role alongside your partner is cute and all but what happens if one day you do split and then no one wants to hire you because you're only wanted as a duo? Hopefully, Mullally and Offerman never have to cross this bridge but this strange demand may have done more harm than good.