8 Craziest TV Fan Theories (That Actually Make Total Sense)
8. Toby Flenderson Is The Scranton Strangler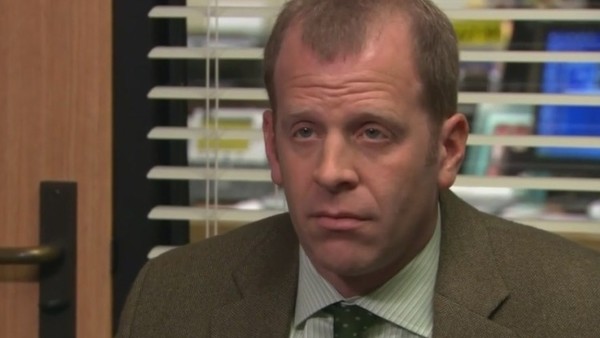 The US version of The Office had a lot going for it over the original English version €- the never less than perfect Steve Carell, an arguably higher comedy hit rate, and more time to develop relationships between characters. And what characters€ every single cast member got their chance to shine, none more so than writer and producer Paul Lieberstein as sad sack HR representative Toby Flenderson.
One of Toby€™'s running gags in the second half of the show€™s run was his obsession with the case of the Scranton Strangler, the town'€™s very own €"(and probably only) serial killer. First mentioned in season six, the Strangler was apparently captured after a police chase and stand-off in season seven, revealed to be a man named George Howard Skub. Toby is later forced to attend jury duty on the Strangler case, and duly finds the man guilty along with his peers,€ only later to admit that he wasn'€™t sure they had the right man after all.
This is picked up again in the final season, when Toby'€™s own investigations lead him to determine that Skub may be innocent. Upon visiting Skub on death row, Toby is attacked by Skub, who tried to strangle him, so proving to all that Toby was wrong, and that the right man was convicted. Or was he?
Reddit users aren€™t so sure. They posit that that sad, divorced loner Toby is precisely the type to snap and go around murdering people. They cite his failed attempt to change his life by moving to Costa Rica as the turning point€ only lasting a couple of days before breaking his neck and spending the rest of the time in rehabilitation, Toby returns to Scranton obsessed with making the town pay.
There are plenty of signs, if you look for them. Toby calls asbestos €œthe silent killer€ and Michael retorts disparagingly, €œyou€™'re the silent killer!€, Toby mutters, €œyou'€™ll see€€ Toby also threatens to kill Clark under his breath, although we can'€™t blame him for that one. But what about the attack in prison?
Well, if you€™'d been framed and convicted for multiple murder, and then the real killer came to visit you to gloat about it, wouldn'€™t you try to kill him€?