8 TV Mysteries You Didn't Know Were Revealed
7. The Office - Who Was The Sperm Donor For Jan's Baby?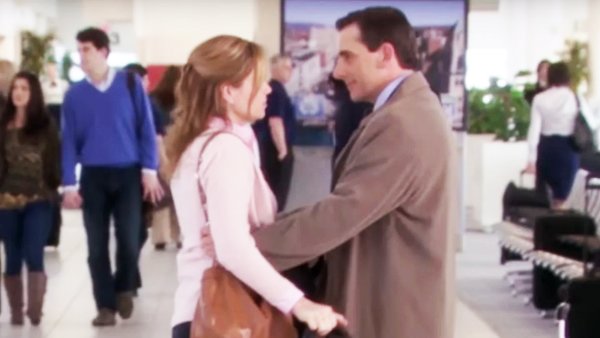 In terms of revelations, this mystery is the most recent to be solved.
Taking to their Office Ladies podcast earlier this month, The Office stars Jenna Fischer and Angela Kinsey revealed that the sperm donor who Jan used to get pregnant was none other than Andy Roddick. Yes, as in the US tennis player.
Fischer and Kinsey - who played Pam and Angela, respectively - detailed that a scene was actually written to reveal Roddick as Jan's baby daddy, but that said scene was ultimately removed from the script by the time shooting got underway on what was the final episode of Season Four.
The reason why Andy Roddick was chosen by The Office writers as the sperm donor? That was down to how the US Open winner was close friends with Rainn Wilson and would often visit his pal on set.
In another snippet from The Office, the mystery of what Pam said to Michael when her former boss was about to make his exit to Colorado in the seventh season has also been explained. Taking to her Instagram page in 2018, Fischer revealed that the dialogue - which audiences were never privy to - was her and Steve Carell bidding an emotional, genuine farewell to each ahead of Carell's departure from the show.