9 Easter Eggs Hidden In TV Shows That Went Over Your Head
6. CSI Director Has A Deer Fetish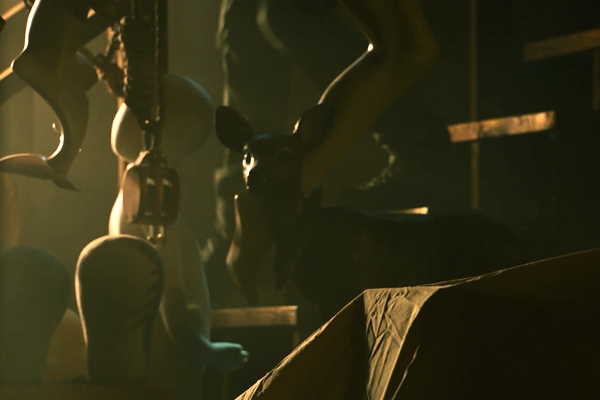 Rather than get too arrogant and find a way to work his own name into the background of each episode, CSI director Alec Smight opted to announce his involvement in a particular episode in the best way possible: by shoehorning a deer lawn ornament into the background.
Seriously, that little plastic deerhas shown up at some of the most inopportune times, normally during a long, slow pan over dramatic music right before they show something either disturbingly dark or straight-up grotesque.
It started in his first episode as director, Season 6's "The Unusual Suspect," and found itself in the background of his other 42 episodes.
Why? No...f*cking...idea. Maybe his nickname at film school was "Ol' Deer Balls?"