9 Reasons Ash Vs. Evil Dead Is Better Than The Walking Dead
It's just good ol' fashioned gory fun!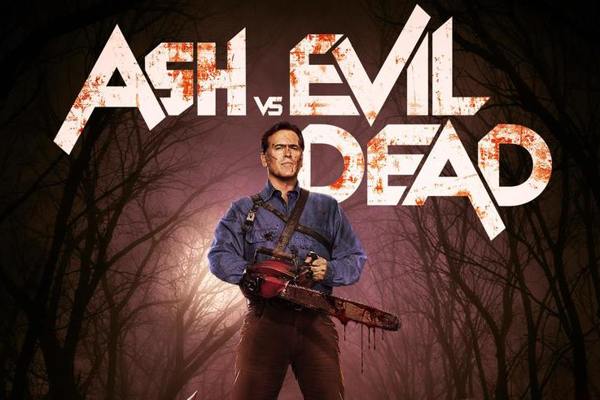 Ash vs. Evil Dead premiered on StarZ just in time for Halloween, and since its premiere, it has turned out to be an incredibly fun, gory, gross, over-the-top thrill ride that has brought the very best aspects of the original film series to the forefront, and added a handful of interesting new twists as well. Now halfway through the first season (and already renewed for a second), the show is quickly winning over both critics and fans - sitting at 98% and 96% with each, respectively, at Rotten Tomatoes. Once again anchored by B-movie icon Bruce Campbell, and produced by Sam Raimi, Evil Dead is - arguably - the best show full of guts, gore, and absolute grotesqueness today. And yes, that includes AMC's venerable The Walking Dead, which is starting to look just a little worse for wear after six seasons of Walker (don't call them zombies) hijinks. How could the revered Walking Dead possibly be compared to such a nonsensical, farcical, B-movie romp like Ash vs. Evil Dead? Well don't worry, because the proof is in the very gory pudding. And not one of these reasons will include "because Ash has a chainsaw hand!" - but that's a pretty good reason in its own right. Now grab your boom stick and bear witness to nine reasons Ash vs. Evil Dead is better than the shambling, rotting competition.