American Horror Story: 10 Craziest Fan Theories
Crazier than Bloody Face, Dandy and Twisty combined!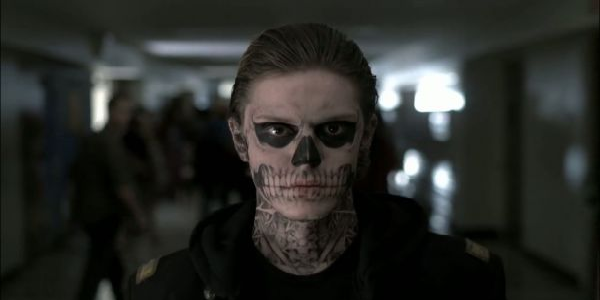 Ghosts. Aliens. Witches. Kathy Bates with a beard. We're now four seasons into the deranged anthology series American Horror Story and the insanity shows no sign of slowing down. If anything, the latest season has been the strangest yet, featuring conjoined twins who can hear each others thoughts, a lobster boy who pleasures women with his mutation and a psychotic clown who's missing half of his face. However, the most surprising aspect of Freak Show was the revelation that each season is connected. While fans have been suggesting this for years, the first confirmation came when Pepper reappeared in Season 4, after first being introduced as an inmate at Briarcliff Manor two seasons earlier. Now that Sister Mary Eunice has also returned, series creator Ryan Murphy has admitted that each of the seasons are connected in some way and that clues can be found which intertwine each of these 'separate' worlds. Cult shows like AHS always attract the attention of hardcore fans who enjoy theorising about the programs content, but now that Murphy has confirmed that some of these hypotheses have been correct, the fans have gone into overdrive. Numerous blogs and tumblr accounts have worked hard to figure out the connections between each season and predict what will happen next, but sifting through these takes time. Save your energy and count down the ten craziest fan theories the internet has to offer about AHS right here. You never know., some of these may even turn out to come true.