American Horror Story: 10 Interesting Theme Ideas For Future Seasons
The apocalypse? Prison? Aliens??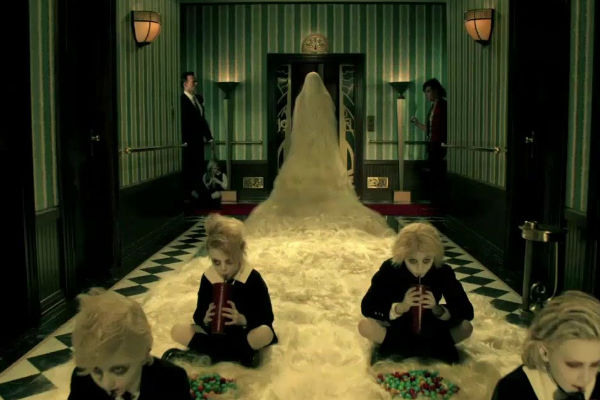 In five short years, American Horror Story has pushed the horror envelope pretty much to hell and back. It has shocked us, terrorized our dreams, made us scream in fear and sometimes it even made us squirm in utter disgust. It's pretty much safe to say that there's never been and never will be anything else quite like it on television. Now that it's been revealed that there will indeed be a 6th installment, we can take a look back at the themes of previous seasons. There's been some rather excellent and disturbing examples. Season 1: Murder House was all about a haunted house; Season 2: Asylum was all about the torture and the freaky happenings inside a 1960's asylum. The New Orleans voodoo scene and witch covens provided the theme of Season 3: Coven, while last year's Freak Show (Season 4) was all about the creepy happenings inside a vintage freak show. Currently gracing our screens, Season 5: Hotel is all about vampires and a murderous hotel owner. So many other great themes that could have been used as main showcases were also used in microscopic settings, such as the slasher theme when they used The Axeman in Coven, and the Saw/Hostel type one that is now being done in Hotel. What crazy and creepy theme could they use in future seasons? Let's see...