American Horror Story: 10 Scariest Moments
Asylums and slaughter and killer clowns, oh my...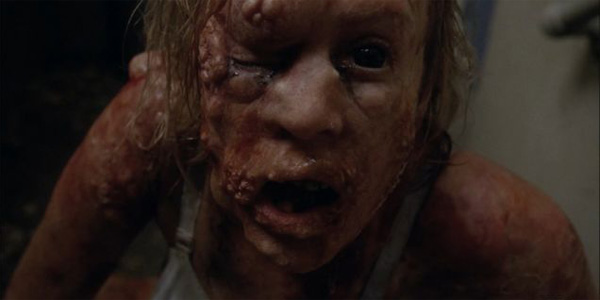 American Horror Story is somewhat of a cultural phenomenon, rarely experienced by mainstream media, despite not being a truly mainstream hit. The FX-produced horror series, from the minds of Ryan Murphy and Brad Falchuk, began life as the tale of the Harmon family, moving to Los Angeles to begin anew and finding themselves living in what was dubbed 'the Murder House', following a string of murders, suicides, and 'accidental' deaths. The next year, the show reinvigorated itself with a new story, and old regulars from the first season playing entirely new characters, becoming a performing troupe that every year would become new faces and new stories. Each season took place in a new supernatural or horrific centre - an asylum, a coven, and a freak show circus respectively. However, Murphy recently confirmed that the seasons are interconnected - with the re-introduction of two faces from American Horror Story's second season Asylum into the story of fourth and current season Freak Show - meaning that the key stand-alone rule has been broken; anything goes. American Horror Story is both renowned and reviled for its horrific, bloody, and gory moments, bringing more serial killers to the table than an average season of Law & Order. Everything from mutilation, incest, eye gouging, physical and sexual assault, mass killings, brutality of every kind, and supernatural occurrences that would terrify even the most stalwart and hardy of horror fans are on display. So, to look back on the past three and a half years of bloodshed, mayhem, and a lot of murder, here are ten of the most simply scariest and truly horrifying moments that American Horror Story brought to our screens...