American Horror Story: Kathy Bates' Characters Ranked Worst To Best
From Coven to Apocalypse, which Kathy Bates character deserves the top spot?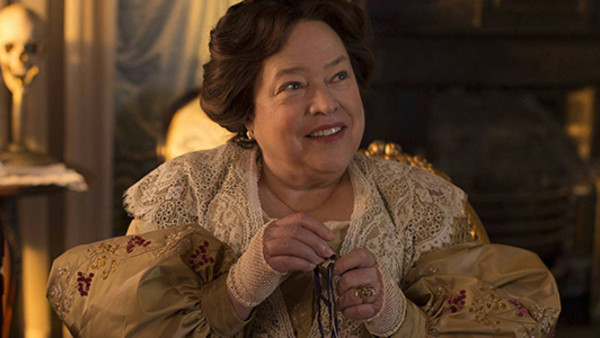 American Horror Story has garnered the reputation for attracting some big names. Lady Gaga, Stevie Nicks, and now even Macaulay Culkin have all thrown their hat in the ring for an appearance on the hit show. But before all of them, there was one Kathleen Doyle Bates.
Kathy Bates rose to prominence for her performance of psychotic fan Annie Wilkes Misery. Stephen King adaptations are infamously hit or miss, but boy was this one a hit - and it's largely thanks to Bates. This multifaceted, talented actor is capable of many things, but it has to be said that Bates really did get back to her horror roots when she signed on for AHS.
She only came into American Horror Story three seasons in, and thus far has only actually appeared in four of this anthology's nine outings. Yet, she is one of the most iconic actors to appear in the entire show.
Sporting a different accent and hairdo for every appearance, Bates has demonstrated her excellent ability to embody any type of person: from seemingly docile mother, to cold-blooded unhinged killer. Bates herself has claimed that her roles in AHS have resurrected her career, and she does have a point. As talented as she has been since her earliest works, Ryan Murphy's choice to cast her has opened her up to a whole new generation of appreciation.
But of her six characters in this anthology series, which can claim her best work? Time to make some strong arguments.
5. Ethel Darling - Freak Show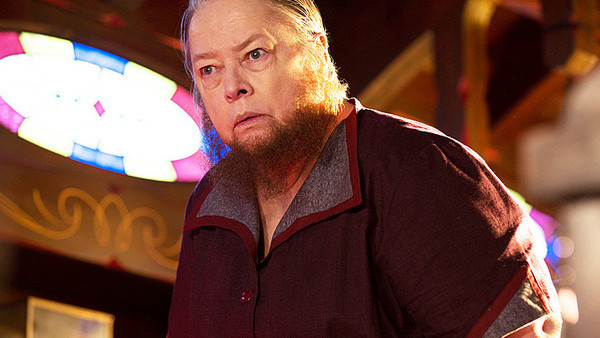 Freak Show is probably the weirdest season of AHS. It was all over the place in plot; take tormented clown Twisty, who was all set to be the Big Bad - right up until he was offed not even half way through. Yet it has the reputation as the most critically acclaimed story line yet. Our beloved Kathy Bates appears as the Freak Show's resident bearded lady, Ethel Darling.
For what it's worth, Ethel Darling isn't a terrible character - she's even Bates' own favourite. It's a sign of strength that one so highly rated ranks 'worst' on this list, but there's just something lacking about poor Ethel. Sure, she's Jimmy's guilt-plagued mother, Elsa's right hand woman. and her ex-husband's literal "beard," - but she just feels woefully underused.
Her shining moment comes with her visit from spooky spirit Edward Mordrake on the prowl for the saddest freak to join his ghostly circus troupe. Her darkest secret, that she sold out her son with a "freak birth" show to make ends meet, doesn't seem all that dark in comparison to the treachory and murder of her colleagues. But this thread of guilt which informed Bates' performance from her first on-screen moment makes her constant striving to be a better mother to Jimmy completely sensical.
Her most important plot point, though, comes with her untimely end. Elsa Mars' murder of her truest friend shoes just how far she will go to keep her own misdemeanors a secret. She's Freak Show's own "rosebud": integral to the plot, but never really understood by her fellow characters.
We love you, Ethel, we just wish you'd had a bit more to do.