Arrow: 10 Things You Didn't Know About Stephen Amell
He really is something else...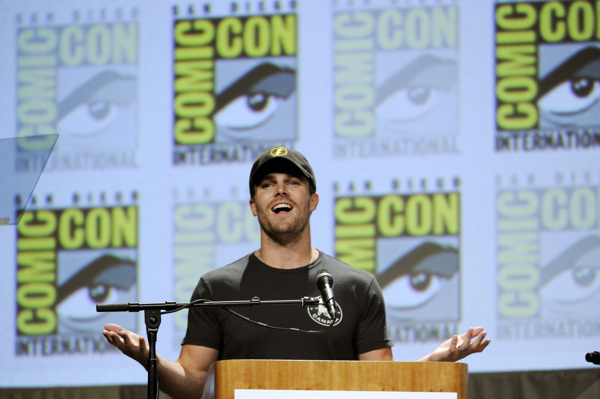 Arrow has now established itself as one of the biggest superhero shows on TV, and with it Stephen Amell is becoming one of the biggest stars. The man under that green hood first began playing Oliver Queen back in 2012, in what was his major breakthrough role. Since then he€™s amassed a considerable fanbase alongside the show, partly because of the show€™s success, partly due to the fact he€™s shirtless so much and works out on that salmon ladder, but also because he just seems like a nice, down-to-earth sort of person, who takes the time to interact with his fans and loves what he€™s doing. As the Arrow universe gets bigger - as well as The Flash, there€™s new spin-off Legends of Tomorrow arriving soon - Amell€™s role and profile will continue to expand. Before Arrow returns for its fourth season - in which Amell has stated he will not be wearing the Arrow suit - in October, he€™ll be filming Teenage Mutant Ninja Turtles 2, which is set for release next summer. We€™re going to be seeing a lot more of him, so here€™s a look at some facts that you might not have known about Starling City€™s vigilante€
Honourable Mention: He Doesn€™t Wanna Build A Snowman!
When asked the question during a Facebook Q&A with his fans, Amell responded with: €œThat€™s not a cocaine reference is it?€ Turns out he is the only person in the world who hasn€™t seen Frozen.