Arrow Season 4: 12 Questions We're Asking After 'Code Of Silence'
"It's like the big bad wolf huffed and puffed or something."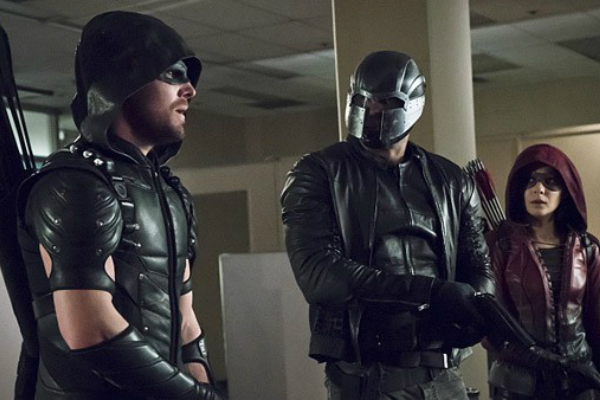 Welcome back, Damien Darhk! Neal McDonough's mysterious and mystical maniac returns to cause chaos in Star City this week, and it's about damn time. He gave the Green Arrow a pass a few weeks ago, in return for saving his wife and daughter, but while life may be easier for Team Arrow without him, the show is worse off. He's not even on-screen all that much here, but he is undoubtedly the one pulling the strings, and its thanks to him that this episode just about succeeds, even though it's still quite an uneven one. Darhk is never anything less than captivating when we do see him, and there were also some great action set pieces in this episode, courtesy of director James Bamford (he also directed Brotherhood, which gave us arguably the best action scenes the show has ever produced). The Oliver and Ruvé storyline was also interesting, as she begins to attack him in the light, but the whole 'superhero keeping a secret' thing has been done to death over both this show and its sibling, The Flash, and it's starting to wear thin. Thankfully, we're promised a resolution to that one way or another, with a twist at the end that leaves all sorts of questions in need of being answered.