Arrow Season 4: 5 Reasons To Be Excited About John Constantine
Archer extraordinaire meets expert exorcist. What could go wrong?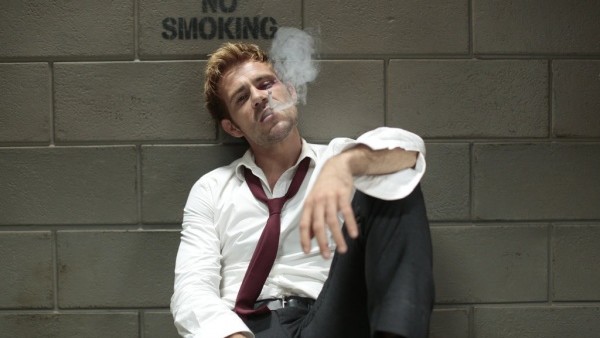 In Fall 2014, American primetime television bore witness to a blitzkrieg of new shows based upon DC Comics material. The success of Arrow over on The CW was proof enough that the time was right for the genre to take television by storm, and three of the four networks not affiliated with Marvel had a DC-based series to debut.
Fortunately for Fox and The CW, Gotham and The Flash were successful enough to warrant a second season, but NBC's Constantine fell victim to the cursed Friday night time slot and failed to garner enough of an audience to remain on the air. Despite pitches from fans and producers alike to continue the series on a digital platform such as Netflix, it was announced in June 2015 that the "Hellblazer"-inspired series was dead for good.
As it turns out, however, Constantine himself isn't quite so out of the running for a return. The CW has announced that Matt Ryan will be reprising the character of John Constantine for an appearance on the fourth season of DC's flagship Arrow. There's no details yet about how exactly the British exorcist with the penchant for answering supernatural distress calls will cross paths with Stephen Amell's archer extraordinaire Oliver Queen, but there are plenty of reasons why the character crossover could be great beyond a well-deserved swan song for Matt Ryan.
Here are five...
5. Magic And Mysticism
Once upon a time, back in the first season, Arrow was a superhero show as firmly based in reality as was possible for a series about an urban archer shooting crooks and taking names on the streets of a major metropolitan area. There were no superpowers. Oliver stood alone. People stayed dead.
Following the finale of the third season, Arrow is a superhero show that kinda sorta maybe is based in realism. Metahumans with superpowers jaunt over from The Flash. Oliver has masked teammates scurrying out of the woodwork every time that he turns his back. There's a pit of magical resurrection water that can bring people back from the dead.
Now, as fans eagerly await the premiere of Season 4, executive producers have promised that magic will be playing a large role in the mythology of the series. The Lazarus Pit in Nanda Parbat was just the beginning, and new villain Damien Darhk will bring mysticism as has never been seen before on the show.
The time has never been more right for a visit from a character such as John Constantine. Earlier seasons may have called for more Gotham-esque character crossover, but the introduction of the resurrecting Lazarus Pits and the promise of magical frontiers soon to be explored mean that Constantine should fit right in.