Arrow Series Finale Review: 12 Ups & 4 Downs From 'Fadeout'
Arrow bows out with a nostalgic series finale that honours the show's legacy.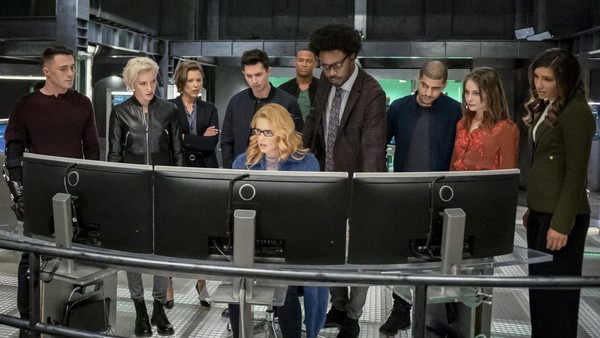 Contains spoilers from Arrow Season 8, Episode 10.
It's hard to believe that it's nearly been eight years since Oliver Queen first put up that green hood and roughly barked "You have failed this city!" for the very first time. Little did we know then the feats that the gritty live-action interpretation of the DC Comics hero would go on to accomplish in the decade that would follow, but the fact of the matter is that Stephen Amell's Emerald Archer resurrected a genre and started a movement that single-handedly shaped superhero television.
Arrow has been in the midst of airing its eighth and final season on The CW and - fresh off Crisis On Infinite Earths and the Green Arrow and The Canaries backdoor pilot - it stepped into the spotlight one more time to bid its legions of followers a final goodbye in its series finale.
'Fadeout' was an emotional love-letter to everything that Arrow once was, wrapping up Oliver Queen's story in a way that feels true to the hero while allowing us to breathe in those wonderful characters one more time. It could have done with more of the man himself, but the nostalgic offering accomplished everything it set out to do.
First, the negatives...