Bodyguard Finale: 5 Theories You Need To Know
3. Chanel And Her Driver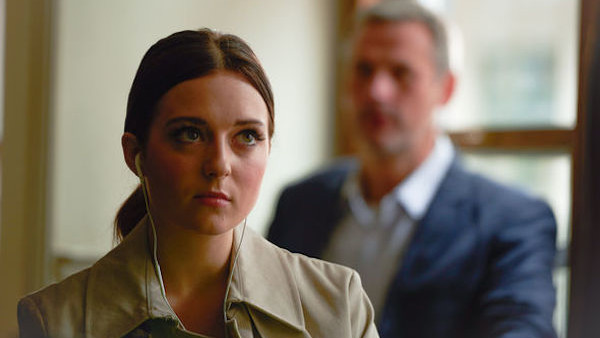 Cast your minds back to the first episode; Julia's previous PR aide Chanel was fired for her inadequacies in the role and instead of getting a taxi home or even the tube she jumped into a swanky blacked out SUV. She then attempted to go to the press to get a damaging story published about Julia in an effort to ruin her reputation but once the journalist she met realised Chanel had nothing concrete to spill, she quickly scrapped the idea.
Then during episode five it's revealed that the man driving Chanel around is a member of London's crime underworld called Luke Aitkens. Obviously this raises plenty of questions, but it all comes back to the RIPA charter.
The charter would give the Secret Service extensive powers in snooping on illegal dealings meaning organised crime would undoubtedly take a hit. Although it seems unlikely that a gang would create a fake terrorism plot to stop a political move Chanel is clearly on their payroll somehow.
There's also a small hint during the coffee shop scene where Chanel 'happened' to bump into David and asked him out for a drink as the coffee barista called her Sam. Chanel might not be who she says she is...