Breaking Bad: 10 Best Musical Moments
Because sex and drugs would be nothing without rock and roll.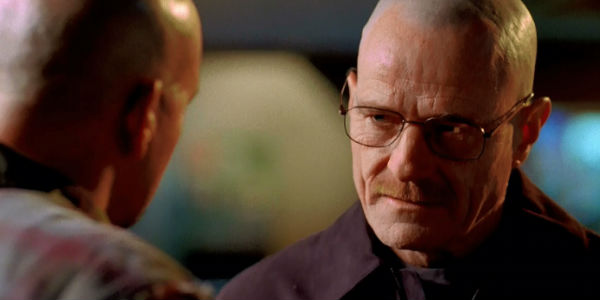 For such a gloriously gritty, deliciously dark TV show, Breaking Bad has one hell of a frolicsome soundtrack at times. The music is for so many reasons, part of the show's genius. It would be so simple to descend further into the intricate duskiness of a meth-cooking drama; to soundtrack drug-induced confusion with vibrant, 60's psychedelica, and drug-making montages with 'Kid A'-era Radiohead. But Breaking Bad is never the show to go down the obvious route, is it? By juxtaposing lighthearted music with the dark realities of the drug world, Breaking Bad comes off as something very different. It's black-humoured and strangely moving at times; it feels like Breaking Bad doesn't take itself too seriously. And actually, that's hugely appealing; there's nothing more intimidating when you start watching a show, than being thrown in at the deep end of a completely different world. Breaking Bad's different: it's a wonderfully realised and brilliantly developed world, but it sticks the radio on for the journey. Whoever picked the music for this show has an enviable iPod, that's for sure: here are ten of the most fantastic uses of music on the show (naturally, you can expect some spoilers).