Brooklyn Nine-Nine 10 Best Characters Who Appeared After Season One
These characters proved that being late is better than never showing up at all!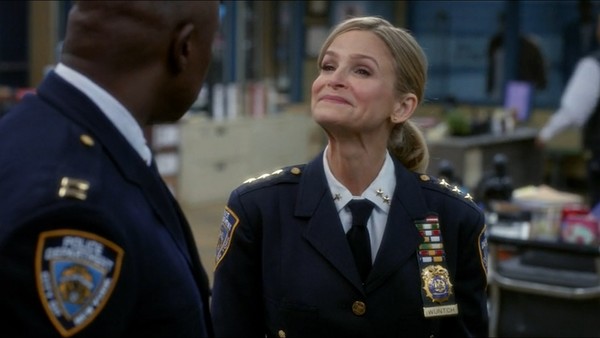 Brooklyn Nine-Nine is one of those rare sitcoms that hit the ground running in their first attempt. Typically with a comedy show, it takes at least until the second or third season for the characters, actors and series itself to find its groove, but the Nine-Nine knocked it out of the park right off the bat.
Thankfully for fans, they kept the ball rolling and continued to have fun, make great stories and introduce new ideas throughout the following seasons. Of course, this meant the show kept rising to new heights, and an easy way to see that was in some of the great new cast members.
The Nine-Nine is populated with some of the best leading, supporting and minor characters on TV, and as such, the quality of new additions needed to be on-point. This was absolutely the case for the most part, with almost every fresh face becoming a mainstays in the series or making a solid impression before shuffling off.
These coming figures are the ones that showed you didn't need to be there from the beginning to make a good impression.
10. Bill Hummertrout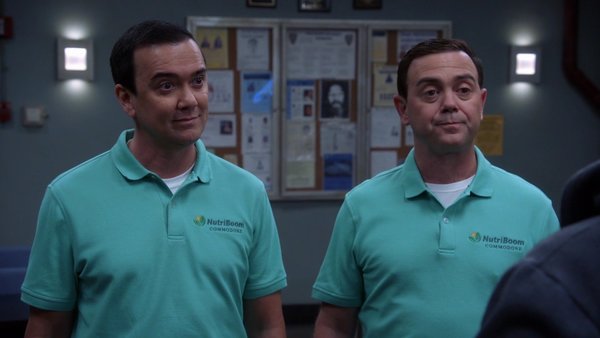 Imitation is the sincerest form of flattery, and while Bill Hummertout might not be imitating the beloved Charles Boyle on purpose, he certainly does add a lot more Boyle to the world - which is always a good thing.
Bill was introduced as a decoy Charles in the fourth Halloween Heist, and it seemed that would be his lot. But, upon the next spooky competition, he came back, and now he's a regular staple of the holiday special. What started as a single gag has evolved into a fully-fledged character with motives, humour and enough mystery to keep him feeling gross.
The more he appears, the more you learn about him, such as his involvement in the NurtiBoom pyramid scheme, desire to have friends, and willingness to do anything for money.
His specific ties to the Halloween Heists give him a sense of specialness that make his appearances fun, even if he's doing very little, so he's an easy pick for this list.