Brooklyn Nine-Nine: Every Season 7 Episode Ranked Worst To Best
What was the ultimate episode of Brooklyn Nine Nine's penultimate season?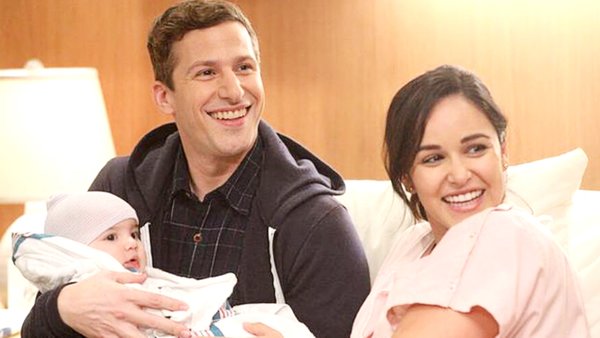 After eight years of hilarious antics, the officers of Brooklyn's 99th Precinct have taken their final bows. But while Brooklyn Nine Nine may have officially run its course, with a final season that was drastically impacted by real-world events, we will always have those eight seasons of comedy gold to look back upon in times of need.
So let's take a step back to a simpler time - Brooklyn Nine Nine: Season Seven. Airing between February and April in 2020, this was a joyous time in which we followed Jake and Amy's pregnancy journey, as well as Boyle and Terry's bone broth struggles. We saw the return of old favourites, such as Pimento, Kevin, Jake's dad and, of course, Doug Judy - the Pontiac Bandit. The annual Halloween Heist was back (sort of) and so were the Jimmy Jab Games. And speaking of things being back, Holt found his way back to the captain's seat after burying his arch-enemy. Then of course there were all new memorable characters, like Cpt. Kim, Det. Frank Dillman and Debbie Fogle.
But out of these thirteen episodes, which one out-ranks all the others? It's time to find out which one takes the crown. Nine Nine!
13. Ep. 6: Trying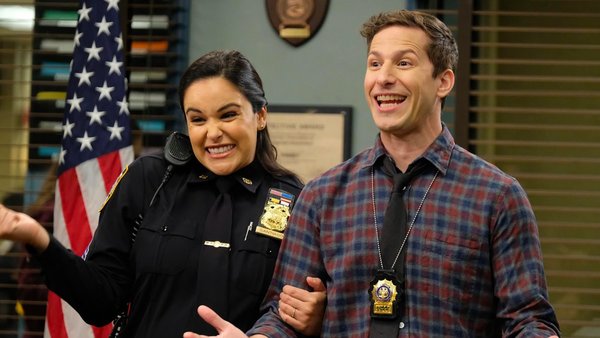 Starting things off, we have one of the more serious episodes of the season, which mainly focuses on Jake and Amy's attempts at falling pregnant. Making use of time jumps, this somewhat ambitious episode takes place over the course of six months as the couple grow increasingly frustrated with their failed attempts to conceive.
We see them try a variety of methods, including the "Jake Way", the 'Amy Way" and most worryingly, the "Hitchcock Way". In the end though, they come to realise that they aren't doing themselves any favours by putting pressure on themselves and accept that it is ultimately beyond their control.
Additionally, we see multiple subplots play out over six months, which provide plenty of humour to balance out the central plot, such as: the demoted Holt adjusting to his new beat; Hitchcock getting divorced, married and then divorced again; and most-humorously, Boyle and Rosa trying to hide an ever-expanding family of guinea pigs in a supply closet. It's a lot to put into a single episode, but it all makes sense given the extended time period. It actually gives the episode a unique, almost experimental feel that stands out from the rest of the season.
Of course, the heart of the episode comes from Jake and Amy's very relatable struggle, which is an important part of both their character arcs for the season. So while this might not be the highest point of the season, it certainly deserves to be recognised for all it tries to accomplish.