Brooklyn Nine-Nine Or Harry Potter Quiz: Who Said It - Amy Santiago Or Hermione Granger?
How well do you know Brooklyn Nine-Nine from the wizarding world?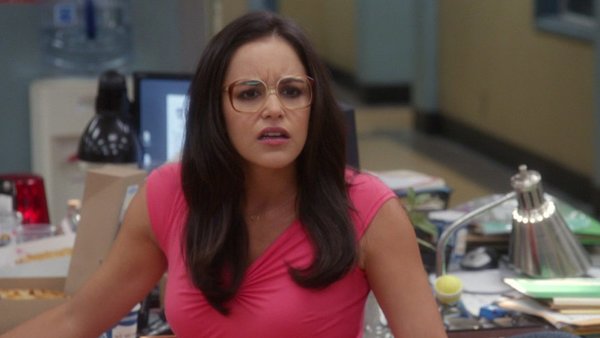 The Harry Potter movie series and Brooklyn Nine-Nine couldn't be further from each other. One is an epic fantasy series spanning a decade, and the other is a hilarious comedy sitcom based in a police precinct. They are the complete antithesis to each other, yet there are some easy parallels to be made.
These shows both have a character in them who is well known for their book-smarts, quick wit, incredible skill and humour. The characters of Hermione Granger and Amy Santiago both play to a certain archetype in their respective projects, and that's as the nerdy try-hard who knows a lot, but backs it up with some kickass skills.
These roles are brought to life by the fantastic performances given by Emma Watson and Melissa Fumero, but it's the words they are given that you're here to examine today.
There have been plenty of quotes from these loveable characters that have caught the audience's attention, and often they've been somewhat similar to the other.
This is your chance to test out how well you remember these legends and see if you can identify who said the following phrases. If you do well, then it's ten noice points to Gryffindor.
1. "Stop Clapping You Idiots! We Gotta Move, Move, Move!"