Brooklyn Nine-Nine Quiz: During Which Episode Did Amy Santiago Say It?
Are you "smort" enough to ace this quiz?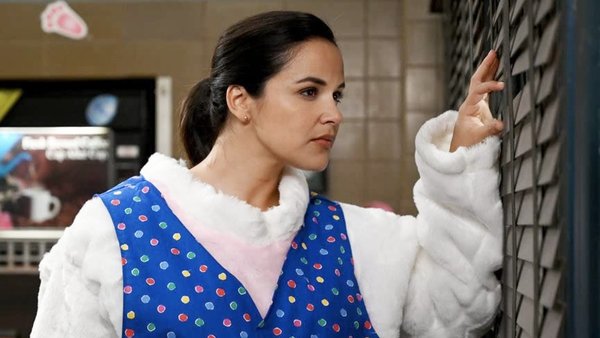 Brooklyn Nine-Nine is a rather absurd and ridiculously funny series filled with many interesting stories. It shows us the life of a bunch of New York police detectives and all the ups and downs that come with their jobs. It can be considered one of the best police series due to its diverse cast, its ability to organically tackle serious topics, and its absurdly goofy humour.
Amy Santiago is one of the leading ladies of the Brooklyn Nine-Nine and the 99th precinct. She is definitely the sitcom's secret weapon. Amy Santiago, played brilliantly by Melissa Fumero, is a smart, hardworking, and organised sergeant and former detective, who is focused on doing her job perfectly. This careerist is very accurate, stubborn, passionate, in some places very boring with her principles, and a fan of strictly boring costumes and puzzle quizzes. Her biggest dream is to be the youngest person to be promoted to captain.
Amy is famous for her hilarious quotes, jokes, and witty one-liners. But the question we have for the fans today is just, how well do you remember Santiago's badass quotes? Can you remember the titles of the episodes during she delivered those quotes? Let's find out!
1. "Why Is Everyone Laughing? I Can Be A Badass."