Brooklyn Nine-Nine Quiz: Finish These Captain Holt Quotes
How well do you know everyone's favourite boss?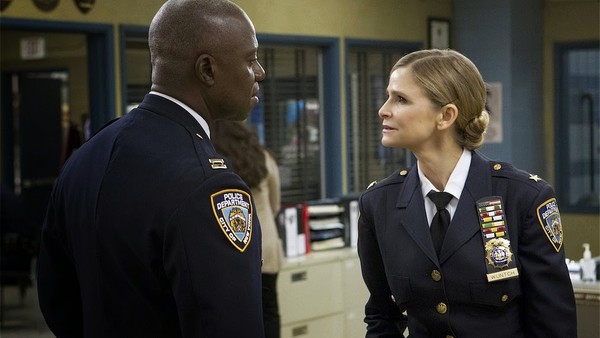 Brooklyn Nine-Nine took the world by storm with its great cast of characters and busy NYPD setting. Among the hilarious cast of memorable characters was Captain Raymond Holt, the man in charge of everyone in the squad.
Brooklyn Nine-Nine follows a team of detectives in New York as they solve crimes, get into trouble, build relationships, get arrested, and much more. The group of detectives, sergeants, receptionists, and captains all form an unforgettable team who, for eight years, managed to keep fans laughing non-stop, while also hitting them with heartfelt moments and feel-good stories.
Played perfectly by Andre Braugher, the robotic leader Holt, slowly builds a relationship with prankster Jake Peralta as his charming, reckless, devious self breaks down Holt's hard exterior. As such, the character became a fan-favourite and made everyone's life just that little bit brighter.
With eight seasons and a whole squad to interact with, it goes without saying that Captain Holt had his fair share of great moments. Can you finish all these Captain Holt quotes?
Only a true Brooklyn Nine-Nine will score 100% on this quiz!
1. "Captain Wuntch. Good To See You. But If You're Here, Who's Guarding ____."