Brooklyn Nine-Nine Quiz: Match The "Title Of Your Sex Tape" To The Episode
"Not even gonna touch that."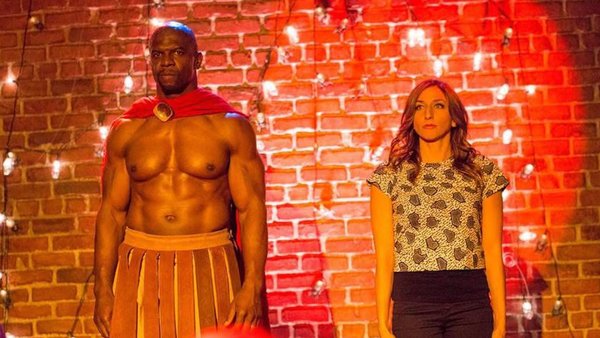 Jake Peralta is a phenomenal detective. There's a reason that Terry Jeffords labels Jake as the Nine-Nine's best investigator just minutes into the pilot.
Possessing an eagle eye for minute detail, an uncanny ability to connect the dots in even the most intricately complicated cases and the willingness to get down and dirty with New York's criminal underworld when the need arises, Peralta's crime solving credentials would arguably allow him to slide into a high stakes case on NCIS or True Detective with seamless ease. That is of course, if he didn't happen to be one of the most immature human beings (let alone detectives) to ever walk the face of the earth.
First and foremost amongst examples of said immaturity is Jake's absolute inability to resist uttering the words "title of your sex tape" at even the slightest hint of a double entendre. Initially used to mock his later wife Amy Santiago's love life, "title of your sex tape" has become as much of a signature phrase for Peralta as "noice", "toit" or "cool, cool, cool, no doubt, no doubt".
Forget top tier police work, try and channel Jake's more immature side and see how many instances of him uttering his catchphrase you can remember.
1. "Kind, Sober And Fully Dressed."