Brooklyn Nine-Nine Quiz: Who Said It - Amy Santiago Or Gina Linetti?
Only a true 99 fan knows who said these quotes.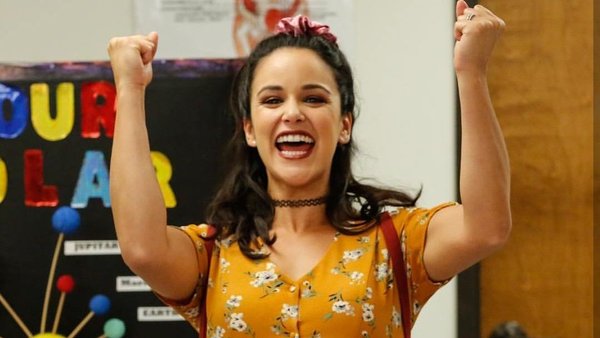 Brooklyn Nine-Nine is definitely one of the most enjoyable modern-day sitcoms. And with its final set to premiere on August 12, the emotions are running high among fans.
Based on the everyday lives of Brooklyn's 99th precinct detectives, the show has always been a fan-favourite and gathered worldwide traction after being axed by FOX, but after an online campaign by fans and Dalai Lama's tweet, NBC picked up from where the FOX left. The show has touched new heights of fandom after that.
The show introduced a unique lineup of characters who will all be remembered after the doors are closed. Two of those legendary fan-favourite characters are that of Amy Santiago and Gina Linetti. Though entirely different in their characteristics, the two share a neck for some of the most legendary B99 quotes.
Whether it's Amy being Amy or Gina being obsessed with Gina, the two share some of the most memorable quotes, and here's a quiz to celebrate them.
Our favourite precinct is bidding farewell, but it's not goodbye, so wipe your tears and prove that you can tell Gina and Amy apart from these quotes alone.
Answers at the end!
1. "May I Have Some Cocaine?"