DC's Legends Of Tomorrow: 10 Big Questions We're Asking After Pilot Part 1
The Legends of Tomorrow, today!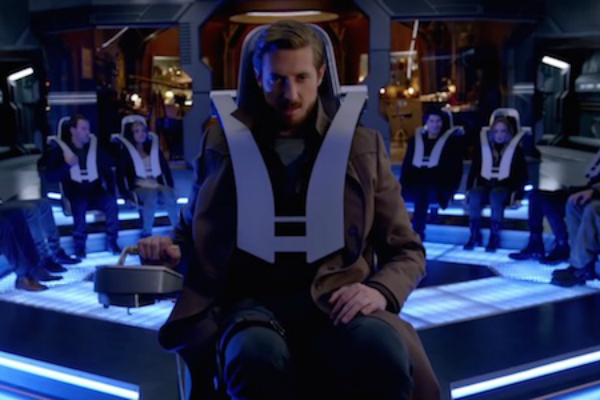 Not content with dominating a large part of TV's superhero landscape with Arrow and The Flash, The CW have now introduced a third series into their own DC universe with Legends Of Tomorrow. The difference this time is that, rather than being focused on one titular hero, it's got a whole group of them, the majority of whom will be familiar to fans of Arrow and The Flash. Arrow's Ray Palmer and Sara Lance are joined by The Flash's Captain Cold, Heat Wave, Firestorm, and Hawkgirl and Hawkman, and the 8 characters are brought together by newbie Rip Hunter, something akin to this world's version of the Doctor (he's even payed by Doctor Who alum Arthur Darvill). It certainly borrows quite a bit from that show, right down to having a Council of Time Masters, and when The CW president Mark Pedowitz described it as "Guardians Of The Galaxymeets Doctor Who
"
you can see what he means, sort of. It's a rag-tag group of misfits - heroes and villains alike - travelling through time, all in a quest to stop Vandal Savage (who was also introduced during the 'Flarrow' crossover event). While it shares characters in common with Arrow and The Flash, the pilot episode at least promises something a bit different. This is very much a group show, although at the moment it's a bit of a hot mess, albeit a rather fun one. It has to spend a lot of time on the setup, and as a result it isn't a wholly convincing episode, but there's certainly a lot of promise moving forwards, and also a fair few questions it's going to have to answer.