DC's Legends Of Tomorrow: 10 Things We Learned From The First Look
Legends of Tomorrow...coming in 2016.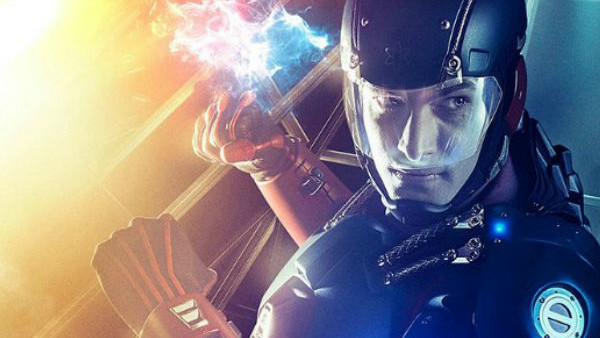 Ever since the premiere of Arrow on The CW in 2012, DC Comics has been extending its reach on network television with aplomb. With last fall's multi-network blitzkrieg of new shows bringing the wildly successful The Flash to The CW as a sister show to Arrow, it was only a matter of time before the universe was expanded even further.
The Flash and Arrow have had plenty of irons in the fire in their respective first and third seasons, and the big question really was of which hero would be the one to headline his or her own show. The most likely Arrow candidates were Ray Palmer as ATOM and Laurel Lance as the Black Canary, whereas The Flash seemed to be pinning its spinoff hopes on the Ronnie Raymond/Martin Stein duo as Firestorm. With The Flash earning higher weekly ratings but Arrow already a proven platform for launching successful spinoffs, it was difficult to say which would be spawning the third show.
As it turns out, The CW just went ahead and combined the best of both to star in the fittingly entitled Legends of Tomorrow that would focus on the adventures of an ensemble rather than on one hero in particular.
The first look at Legends of Tomorrow is positively enthralling, and a lot manages to happen in only four minutes. So, here is a look at ten things that we learned from the first trailer for the 2016 spinoff.
Warning: spoilers for The Flash and Arrow ahead.
10. Barry And Oliver Cross Over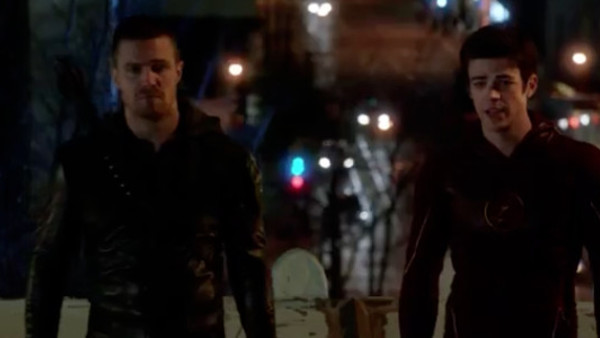 The spinning off of The Flash was handled just about as perfectly as possible. Barry was introduced as an Arrow guest star who fit seamlessly into the cast of characters and managed to endear without overbearing. His two-episode arc was long enough for Grant Gustin to make an impression on audiences and executives alike, and Stephen Amell's brief cameo as Oliver in the Flash pilot was enough to connect the two shows into one universe. The Flash could stand on its own nearly from the outset.
It won't be quite so easy for Legends of Tomorrow. With so many characters coming from individual arcs on both shows, it will take more than a 30 second pep talk from Oliver or Barry to galvanize them for a purpose.
Fortunately, it looks as though both Barry and Oliver will be instrumental in bringing this group together as a unit. In a brief but promising glimpse at Legends, the duo plays Good Cop/Grumpy Cop to impress upon the band of misfits the threat of Vandal Savage as well as the importance of working as a team.