Doctor Who: 8 Shockingly Predictable Habits Of Specific Writers
Why be original when you can lean back on comfy old plots?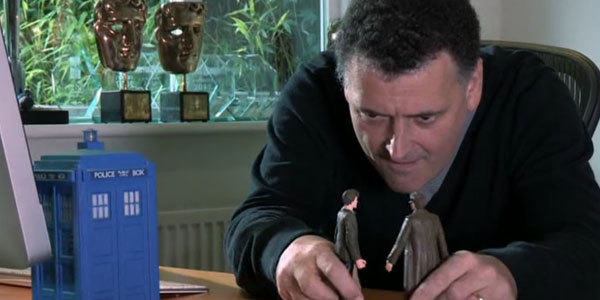 The BBC would like to think that Doctor Who is completely unpredictable; that Peter Capaldi's first series in the TARDIS is as mysterious to us as Clara was, and that the writers are magicians; plots up their sleeves, ready to make characters vanish with little more than an abracadabra. We, they think, will never see any of it coming. Doctor Who's a show that can't afford to go stale, and the team behind it pride themselves on the fact that it'll be still be on air long after they've left. But as with anything that follows a specific formula, it's really not that difficult to hazard a guess at what might happen. Writers have specific cornerstones of their work and themes that they return to like old friends. We really can cut out the torment of having to wait for the next episode of Doctor Who, just by looking at the previous ones and realising, "Yeah. It's probably going to follow the same pattern as before, isn't it?" Consider this list of the big eight Doctor Who writers since Steven Moffat took over the show. Some of them are more predictable than others of course, but they all have their tropes that they rely on in each of their episodes. Let's spill the secrets of the writing room, as we look at the things that you can always bank on the Doctor Who writers to do.