Doctor Who Spoilers: 10 Story-Line Set-Ups That Will Shape Season 8
Leaked scripts sink ships. Or do they?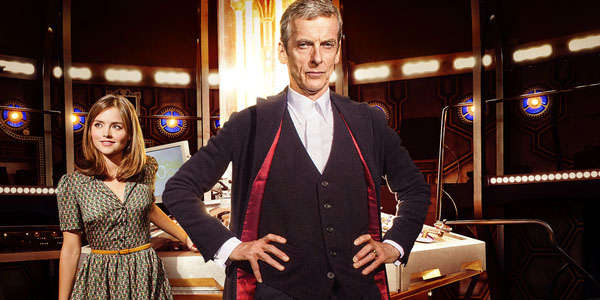 As we think everyone knows by now, post-production scripts for the first five episodes of the upcoming eighth season of Doctor Who have been leaked to the internet, thanks to some terrible security on the part of the American office of the BBC €" and we€™ve since seen a monochrome edit of the first episode surface. This article is purely for those fans of the show that have read the leaked scripts, and/or seen the unfinished video of the first episode. It should go without saying that Here Be Spoilers, but we€™ve added it to the headline of the article anyway, and can confirm that any and all future articles on the subject will also carry a €˜spoiler€™ warning in the headline. Now, we know some €" perhaps, a lot €" of you will not be happy that people are talking about the leaks, some five weeks before the new season begins. We€™d suggest to those people that they not read any further. We€™re not here to spoil things for people who want to remain spoiler-free; we€™re interested in kicking off a conversation, and perhaps a little speculation, with those of you who don€™t. So, for those of you (I suppose, for those of us) that are getting into the leaked spoilers of the last week or so€ here are some of the storylines that we think are being set up for the remainder of season eight and beyond. Allons-y!