Doctor Who: 10 Greatest Speeches From NuWho
"If there's one thing I can do, it's talk."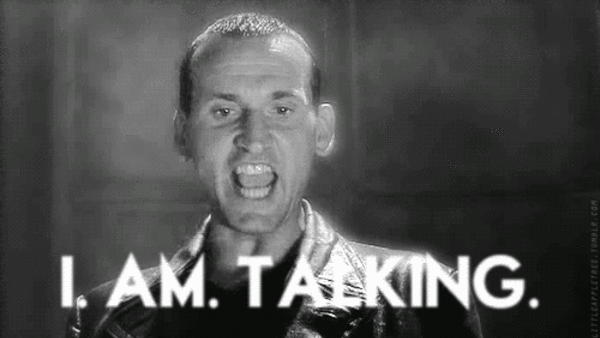 Doctor Who has long had a history of grand, epic speeches. From the First Doctor's exposition on his and Susan's true identities in An Unearthly Child to the Seventh Doctor's final monologue in Survival, the classic era was home to many of Doctor Who's most memorable speeches. It was an exceptional way of instilling hope, courage, fear, sadness or happiness in both the companions and the audience, and all of the Doctors had at least one instance where their oratorical skills were crucial to the course of the story.

It should come as no surprise that when the show was revived in 2005, one of the traditions revived with it was the inclusion of soul-stirring orations as the Doctor faced creatures just as terrifying as the monsters he faced in the classic series. Just like in the classic series, the Doctor delivered these speeches with all of the commanding poise and presence required of a Time Lord, and many companions also had their own chance to shine with speeches of their own.
Here are 10 of the greatest speeches from NuWho, speeches that are the very best at highlighting the grand, sweeping scale of a show that can take its viewers anywhere in time and space. Are you ready to listen?

10. "Don't Blink" (Blink)
https://www.youtube.com/watch?v=jKXLkWrBo7o

Possibly one of the most iconic speeches in the show's history despite its brevity, the Doctor's stark warning not to blink manages to instill fear in a few short seconds.

Its terse tone impressed the seriousness of the situation upon Sally and Larry (and the audience, for that matter) quite quickly, and few of the show's speeches have imparted such a haunting tone in such a short period.