Doctor Who: 10 Old School Enemies We Want To See Return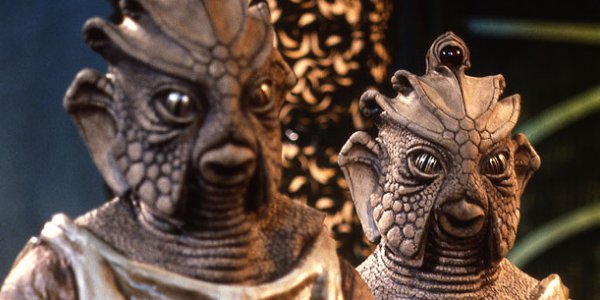 Doctor Who has had many, many enemies in the 50 years (with the obvious hiatus spanning from 1990-2004) - some were questionable, but some were simply amazing. The costumes, especially in the Classic Doctor Who, took such enormous effort because everything was budget limited, and it showed in certain cases, while inspiring greater creativity and improvisation in others. But what was and is great about the Classic Doctor Who enemies is not just how fantastic they looked, but the sound effects, voice effects, etc - they are generally the creations of committed sci-fi aficionados who know what Whovians expect, and the best tend to leave a mark. To celebrate these weird and wonderful creatures, and specifically those who have not been given a fair share of TV appearances, we are going to look at the top ten Classic Doctor Who enemies that we would like to see return...
10. The Yeti
The Yeti were used by the Great Intelligence, who actually returned in the 2012 Christmas special, but alas, no Yeti for the fans along with them. It is true the Great Intelligence can use any form, such as snow, but what really made the Great Intelligence more terrifying, was when they used the Yeti. There are hardly any episodes in existence today, sadly, so bringing back the Yeti would definitely be a wonderful idea, if only as a nostalgic mark of respect or as fan service. And costume wise, the Yeti is pretty amazing for the 1960's and would not need much of an update at all - it could stay basically untouched from the original.
9. The Zygons
The raspy voice, the blood-orange background, and the very squid-like texture of the Zygon - that is how some remember the Terror of the Zygons, and this is one monster that should definitely make a comeback. They were ruthless and quite vicious, and they remain popular with the Doctor Who fanbase, which is reason enough for a return.