Doctor Who: 10 Underrated Stories In New Who
9. Vampires Of Venice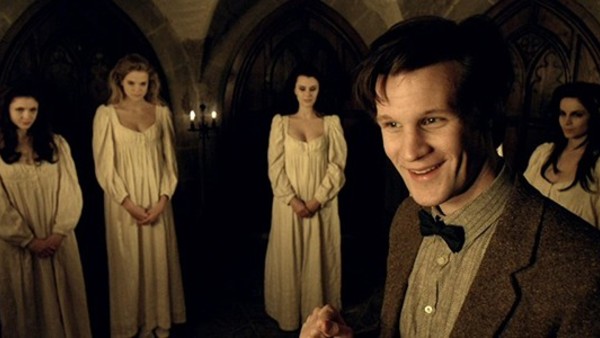 The Doctor, Amy and Rory arrive in Venice at the height of "the plague," but soon discover that there isn't a plague. Instead, the locals live in fear of a gang of vampires that terrorise them; but they are not vampires, are they? Surely not. The beautiful girls seem to be sensitive to sunlight, have no reflection and bare sharp fangs, so it would seem that they actually are!
However, we later learn they are a race of aliens, the Saturnynians. Their leader, played by the late, great Helen McCrory, gives everything in her performance. The scenes between her and Matt Smith are gripping and so fun to watch. These moments helped Matt shine as Eleven and continue to make his unique mark on the role. Murray Gold brought his A-game with the music and it really was just the whole package.
The unique script by Toby Whithouse also gave plenty of development to Amy and Rory as a couple and introduced us to a brilliantly designed monster. This episode was an all-rounder, and the CGI on the fanged, fish-faced Saturnynians still shocks audiences because it was so good and still holds up today.