Doctor Who Series 10 Finale: 7 Big Questions We're Asking After 'The Doctor Falls'
6. Is This The End For The Master Aka Missy?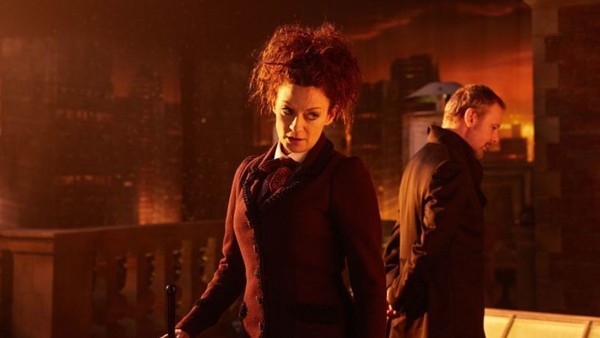 One of the highlights of The Doctor Falls was the interplay between the two versions of the Master. It confirmed what we already knew – that the Master is completely in love with himself. Gomez and Simm really ratchet up the pantomime-like villainy we associate with the character, even to the point of saying to the Doctor 'she's behind you'. But throughout the early part of the episode Missy wavers between acting true to her natural instincts and rebelling against herself. Things take a tragic turn when just at the point in which she finally chooses to side with the Doctor, the Master kills her.

But does this spell the end for the character? Unless The Doctor Falls is part of a trilogy ending with the Christmas Special, then it all depends on whether Chris Chibnall wants to bring him or her back. Moffat has left it in such a way that his successor could do a number of things. He could say, yes this is the final resting place for Missy, who lies dead and unable to regenerate. Equally he could ignore the ending altogether and bring back Gomez, just as John Nathan-Turner did with Antony Ainley on more than occasion.
Another interesting possibility is the option for other incarnations to be shoehorned in between Simm and Gomez. Missy isn't quite sure on the details of where she fits into her own timeline. That smile on Missy's face as she walks away from the Master adds a degree of ambiguity. Does she know that he's going to kill her and that this is the only way to stop her turning good? Or has she manipulated events in order to have the last laugh?