Doctor Who: The True Story Behind Hugh Grant As The Doctor
Doctor Hugh? The full story behind Hugh Grant as the legendary Time Lord.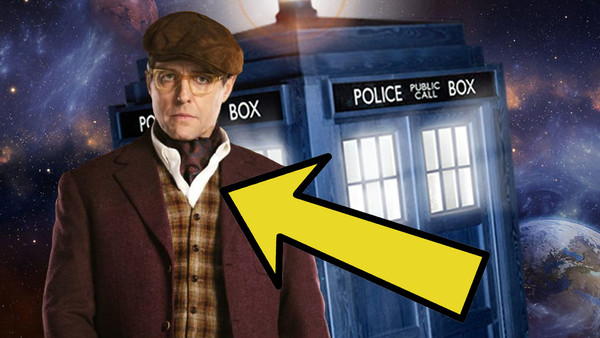 Way back in ye olden days of 1999, in the void between Paul McGann's short-lived eighth doctor and Christopher Eccleston's soft-rebooted ninth, there was- Hugh Grant.
But there was also British acting royalty Rowan Atkinson, Richard E Grant, Jim Broadbent and Joanna Lumley as the series' titular Time Lord, with Julia Sawalha as Emma, the Doctor's companion, and Jonathan Pryce as none other than the Master.
As part of the yearly Comic Relief/Red Nose Day telethon, this formidable cast was drawn together to film a special Doctor Who short written by Steven Moffat, who had history as a Who novelist, and would go on to write for the show's 2005 revival under Russell T Davies, eventually taking the reigns as lead writer and executive producer in 2008.
Filmed at the famous Pinewood Studios in England, The Curse of Fatal Death pits Atkinson's Doctor against Pryce's cackling, scenery-chewing Master, howling such unforgettable lines as, 'It will be the deadly vengeance of deadly revenge!' Naturally, the episode leans not just on the star power and acting chops of its cast, but their expansive comedic sensibilities.
Tongue in cheek and self-referential to the core, the adventure takes the battling duo to the planet of the bottom burpers (enlightened but shunned beings who use flatulence to communicate), where they engage in a comedic back and forth of time-travelling one-upmanship, culminating in a golden bump-augmented Master teaming up with the Daleks.
Continued on next page...