Every Love, Death & Robots Episode Ranked
34. Kill Team Kill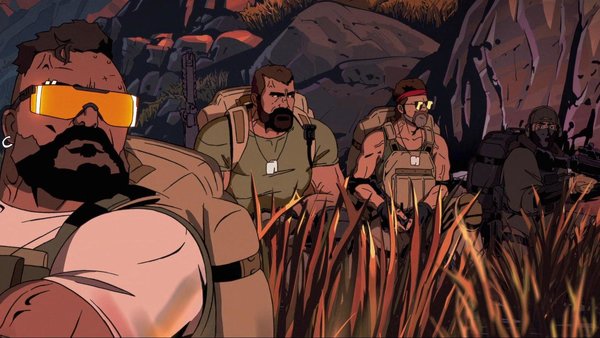 Think Sucker of Souls, but without the vampire angle and some marginally more effective humour.
Embracing one of Love, Death & Robots' most recurring scenarios, Kill Team Kill follows a group of grizzled soldiers as they come face-to-face with an unstoppable force lurking in the shadows. In this case, the beast is a technologically enhanced bear, and the voice cast includes Joel McHale and Seth Green.
Again, this is a violent and not exactly stimulating affair, its tension dampened by an over-reliance on gore and over-the-top tough guy dialogue. It's not unforgiveable, but you probably won't remember it once it's done, either.