Every Rowan Atkinson Film & TV Project Ranked From Worst To Best
Edmund Blackadder? Johnny English? Zazu? Which character will come out on top?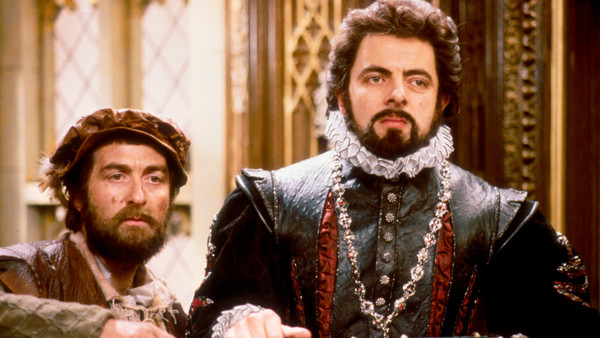 Rowan Atkinson is an entertainer not entirely appreciated in his own time. A largely selective approach to taking roles, and relatively low public profile belies the fact of a consistently high quality body of work, equally adeptly playing bumbling innocents, despicable villains, and even an uptight red-billed hornbill. Having said that, not even Atkinson is immune to appearing in the odd production we would all rather forget.
In this list we are looking at all television and film projects with a significant on-camera contribution. This includes small film roles, but not one-off appearances in full television series, such as guest appearances in Horrible Histories, or A Bit Of Fry & Laurie.
For the sake of brevity, we are also discounting anything that is essentially recorded stand-up comedy, any sub 15 minute TV specials, or any appearances as himself. This means various editions of The Secret Policeman's Ball, the irreverent genius of Spider-Plant Man, and the philosophical exploration of the motor car in the form of The Driven Man, for example, will not be considered.
Ranked in order of the quality of the project as a whole, rather than his individual contribution, here are the TV and film projects of Rowan Atkinson from the mundane to the magnificent.
31. Scooby-Doo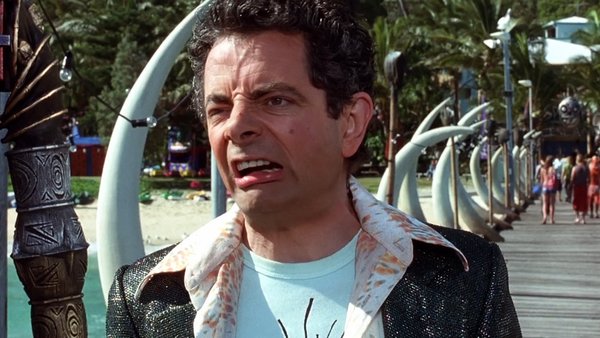 The 2002 live action adaptation of Scooby-Doo holds a special place in the hearts of many. For most, Matthew Lillard will forever be Shaggy, and the use of the much-maligned Scappy-Doo as the villain of the piece was a clever nod to the fans.
However, scores struggling to get out of the 30-40% range on review aggregators and two Razzie nominations paint a clear picture. Common criticisms include some horrible CGI, even for the time, and generally terrible acting outside of Lillard.
Atkinson's role is central to the plot, initially presented as the owner of the tropical resort of Spooky Island, he is eventually revealed to be a robot under the control of the aforementioned Scrappy. There's nothing wrong with his individual performance, as such, but it does little to raise the film as a whole.
The picture would prove a relative commercial success, leading to 2004's Scooby-Doo 2: Monsters Unleashed. Without the hype stemming from being the first live action imagining of the Hanna-Barbera creation, the sequel would draw considerably less at the box office.
This, alongside an even worse critical reception, including the series finally getting its hands on a Razzie in the form of that year's Worst Remake or Sequel, would spell the end of this particular line of Scooby-Doo films.