Every Star Trek Reference, Easter Eggs & Jokes In The Simpsons
Spoiler alert: there are a LOT of Comic Book Guy mentions in here.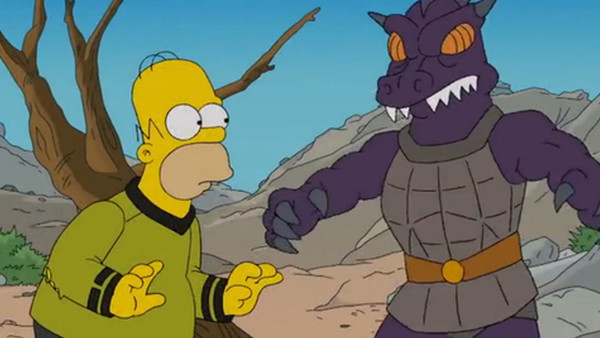 The Simpsons is one of television's greatest gifts.
That goes without saying, even by today's standards, and it's partly thanks to its enormous catalogue of guest stars, Easter eggs, hidden jokes, crossover references, and anything else that's contributed to the show's award-winning formula.
One of the most tenured references in the series, though, is that of Star Trek, with numerous nods towards the franchise throughout The Simpsons' three-decade history.
Whether it comes in the form of regular Simpsons characters as Star Trek personas, cameos from the likes of Leonard Nimoy, or simply episode titles being puns of Star Trek shows or episodes, Matt Groening has constantly and consistently paid homage to Trek lovers worldwide.
This isn't a definitive ranking of all the Star Trek references, jokes, and Easter eggs within The Simpsons, however; it's merely a standard list detailing every one of these instances, why it was or wasn't great, and its relevancy. All details have been taken from the incredibly-detailed Memory Alpha website. This list simply couldn't have been done without giving them the credit they deserve for the immense effort they've put into creating this database.
Live long and prosper, Simpsons fans.
33. Homer Simpson, Starfleet Captain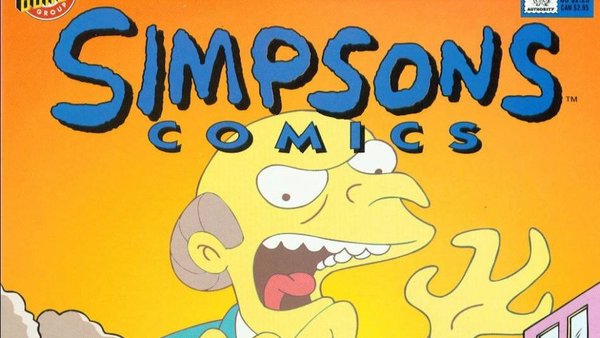 This entry may have gone rather unnoticed to some fans in that it wasn't actually in The Simpsons show itself, but rather in issue ten of Simpsons Comics.

The issue, titled Fan-Tasty Island, sees Homer dreaming that he is a Starfleet captain, with Lenny, Apu, and Groundskeeper Wullie as his crew, with all four men dressed in the Starfleet uniform circa 2270s-2350s. Right before waking up from his dream, Homer also takes a keen interest in an enormous doughnut that's circling an unnamed planet.
Mmm, doughnut dreams.