Fear The Walking Dead: 10 Things You Need To Know About The Spin-Off
For one thing, that's a way better name than "Cobalt"...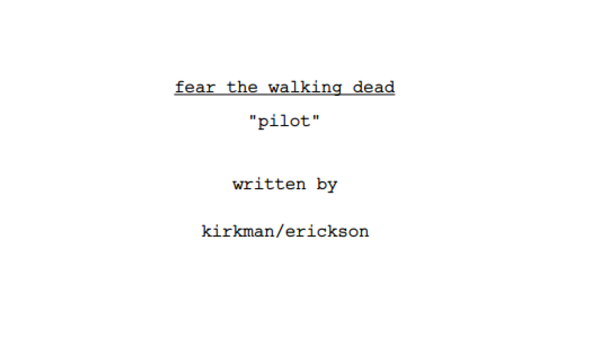 There's still over a week until the second half of The Walking Dead's fifth season hits the screens, but
thirty-second teasers
will only appease fans so much. The long-rumoured spin-off series, codenamed Cobalt, has finally seen the light of day in the wake of a pilot script that leaked to the internet yesterday. Given the state of its line-up following the end of Breaking Bad and the impending finale of Mad Men, AMC needs to start beefing its schedule up again. It makes sense they'd looking to The Walking Dead, although it's a little unheard of to have a spin-off show that occurs concurrently with its antecedent €" but doesn't necessarily crossover. The channel has been pretty coy about details of the spin-off, which some are now calling Fear The Walking Dead, considering it's meant to be premièring this year. There's been rumours about setting, characters, and how it connects to the main show (if at all). Now, it looks like fans might have some confirmation to those rumours. The state of the world, the central cast, and how exactly the undead appear are all amongst the ten things you need to know about The Walking Dead spin-off.