Fear The Walking Dead: Everything You Need To Know
The dead will rise (again) on August 23.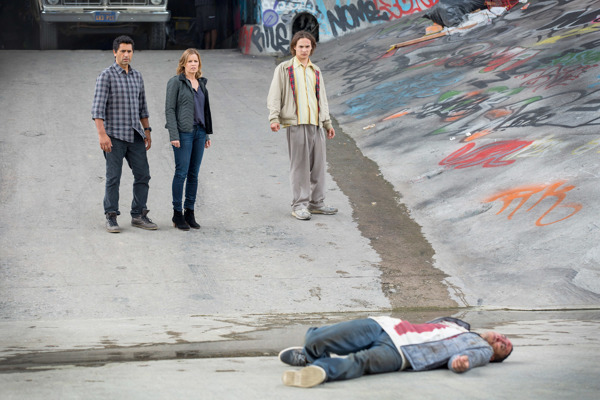 Zombie apocalypses don't take any time-off. There's no summer vacation, spring break, or Christmas holidays when you're constantly on the run from the threat of having your flesh eaten and your corpse reanimating into a dangerous beast that wants to kill all those you used to hold dear. Or rather, not when a show about it is pulling in 17m viewers in the United States, a lot of them in the key 18-49 demographic. Unsurprisingly, given the sheer ridiculousness of the audience figures the show boasts, AMC are looking to cash-in a bit more on the brand and build on the success of The Walking Dead. To do so, they're launching a spin-off/companion/prequel series, the imaginatively titled
Fear
The Walking Dead (clearly they wanted an early finish when that meeting was taking place, though it's still better than the working title Cobalt). Starting on August 23 with an extra-long premiere episode, the six-part season 1 (it has already confirmed there'll be a longer season 2 in 2016) will document the start of the zombie apocolypse, helping to explore the mythos of the show a bit more and fill in a few of the gaps left by The Walking Dead. It's well-timed to take us right up to the start of the main show - it finishes October 6, and TWD season 6 starts on the 13th - meaning that we just need something to tide us over Christmas and we'll pretty much never have to be without walkers in our lives. We may question the need for it, but since it's clear we'll be tuning in (it's only six episodes, after all, and who really has anything better to do?), here's everything you need to know before the season starts and the walker takeover begins.