Friends Quiz: Which Bing Said It - Chandler Or Monica ?
The one with the Bings.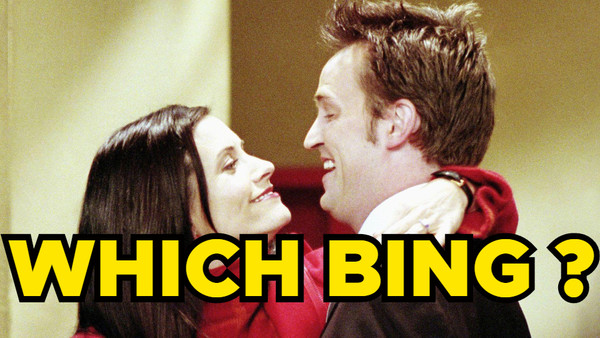 Friends is full of quotes that fans still repeat today. "Joey doesn't share food!" "They don't know that we know they know we know." and many many more. While many of the quotes are funny or oddly useful for the most random situations, there are also plenty of romantic quotes from Friends. "We were on a break!" might come to mind but the romance of Friends was not limited to Ross and Rachel's will-they-won't-they relationship, some of the most realistic love quotes on the show are shared between Monica and Chandler's adorable relationship.
Love is easy and fun if you are like Monica and Chandler from F.R.I.E.N.D.S. Being able to goof around with each other, looking at each other's flaws and weird habits as an attraction, sticking through the rough times doing everything it takes to make up for a mistake, proving again and again that loving your best friend is the coolest thing.
Joey & Chandler might be your major BFF goals while Ross & Rachel the perfect love saga you root for, Monica & Chandler were the most real couple on Friends teaching us a lot about real-world relationships. From the time, when Ben was born and Chandler basically future-proposed to Monica while awkwardly being Chandler, to the moment they left our favourite apartment with the twins, every moment feels like they were meant to be.
In celebration of their relationship, we've put together a quiz with some of the most memorable quotes from Monica & Chandler. Can you tell them apart from their quotes alone?
Answers are at the end!
"I'm Hopeless And Awkward And Desperate For Love!"
Rahul Verma
Software Engineer by day and a self-proclaimed writer by night, this highly functional sociopath is an avid follower of pop culture and everything nerdy. Every hour he can be seen ranting about social media and working up a migraine over everything on Twitter (What a hypocrite!). You can also read his stories (no one's really interested in) on Medium (medium.com/@palash_reja)
See more from Rahul