Friends: The HARDEST Phoebe Buffay True Or False Quiz On The Internet!
Friends quiz - The absolute HARDEST Phoebe Buffay quiz on the web!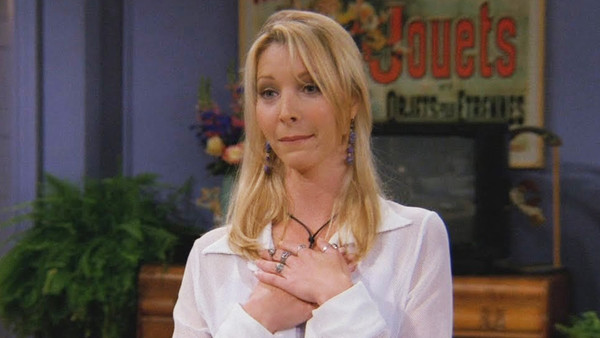 Is Friends the most popular sitcom in the history of television? Quite possibly. And if it's not the most popular, it's certainly very much in the conversation.
Few TV shows, period, have managed to pierce mainstream pop culture in the way that Friends did during its ten-season run. Even now, approaching 17 years since the series aired its final episodes, you could argue that Friends is just as popular now as it was during its initial run.
With repeat showing forever airing on TV stations across the globe, the adventures of Friends' core six characters continue to make for hilarious, emotional viewing to this day. And while everybody has their own favourite Friends character, one that so many still find themselves forever chuckling at is Phoebe Buffay.
Played by Lisa Kudrow, Phoebe was the slightly twisted one of Friends' main group. With a skewed, quirky view on the world, Phoebe was just as much at home campaigning for animal rights as she was sneakily stealing from people's pockets.
How well do you really know Phoebe Buffay, though? Here, there's a true or false quiz that even Phoebe herself would likely struggle with.
1. Phoebe Married A Canadian Ice Dancer