Futurama: 10 Most Underrated Episodes
Everyone knows Futurama's best episodes, but what are the most underrated eps from the sci-fi show?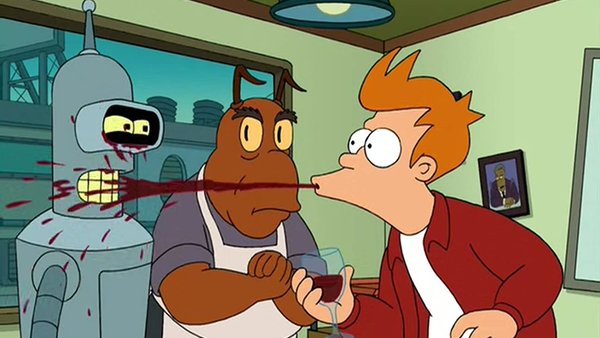 Over its on and off run between 1999 and 2013, Futurama managed to put out 140 episodes. Not the most efficient output in the world, as The Simpsons produced over 300 episodes in the same time frame, but within those 140 are some truly wonderful outings.
There are several classic Futurama episodes that rank at the top of the list, with a relatively big gap before the second tier episodes. No one would argue that the likes of 'The Luck of the Fryrish', 'Jurassic Bark', and 'The Sting' are among the elite episodes of the series, but what about those that get completely overlooked?
There are plenty of Futurama episodes that don't get talked about as much as they should, and have slipped under the radar somewhat. That's not to say that they are necessarily on the same level as Fry seemingly dying thanks to a space bee sting, but they are certainly better than what they are given credit for.
While there could be any number of reasons for this, there are some that are looked down upon for seemingly no reason at all, and it's about time this changed.
10. Forty Percent Leadbelly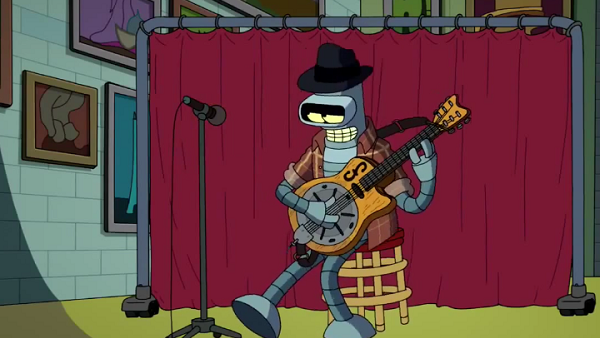 Though not quite as drastically as The Simpsons, Futurama definitely saw a drop in quality in its later years after making the move to Comedy Central. Rarely did the second half of the series' run live up to the genius of the first few seasons, however some of these later episodes are better than they are ever given credit for.
'Forty Percent Leadbelly' won't top anyone's best episodes list, but with a current rating of 6.7 on IMDb, it is ranked as the second worst episode of the show ever, above only 'The Futurama Holiday Spectacular.' This is unfairly low.
The episode follows Bender who once again ignites his life long dream of being a folk singer, cloning Silicon Red's legendary guitar and going on a quest to write a great folk song despite never having lived the life he wanted to sing about.
It has a lot of what makes a great Futurama episode, with the kind of intelligent story we've come to expect, wonderful technological advances we can only dream of right now, and there are some genuinely catchy songs thrown in for good measure.