Game Of Thrones: 5 Ups And 5 Downs From The Dance Of Dragons
Sometimes a person has to choose...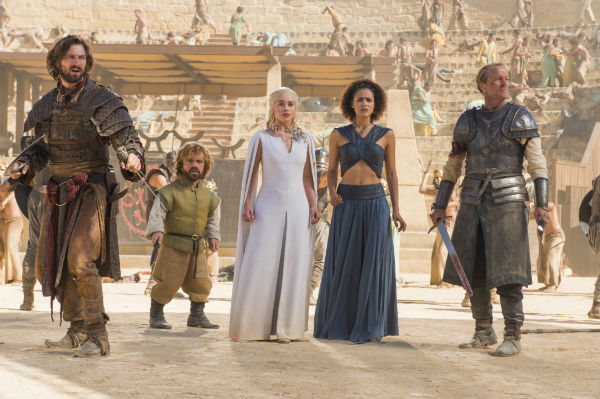 The Dance of Dragons, the ninth episode of Game of Thrones season 5, was always going to have a hard task on its hands. Not only did it need to live up to the expectations that come with being episode 9 in a season of the show, but it also had to follow last week€™s Hardhome, one of the best episodes of Game of Thrones to date. It didn€™t quite manage either; it wasn€™t as great an episode as something like Blackwater or Rains of Castamere, nor did it quite deliver anything to top the spectacle of last week. That said, it was still a very good episode in all, and one that delivered a couple of moments - at opposite ends of the spectrum - that are likely to linger in minds for a while yet. In a way it is strange that the penultimate episode has become so renowned, because such a large part of its purpose is to make some last moves on the chessboard, getting all the pieces in place for the season finale. It does that effectively here, manoeuvring stories and characters into places where they can achieve at least some sort of resolution next week. It€™s to the show€™s credit that it manages this alongside delivering an episode with some standout moments in its own right. There were a lot of mixed fortunes for the characters in Westeros and Essos this week, some of them obvious, some not as much, so here€™s a look at who was up and who was down in The Dance Of Dragons.