Game Of Thrones Season 6: 10 Big Questions We're Asking After 'Battle Of The Bastards'
"I am a man of mercy."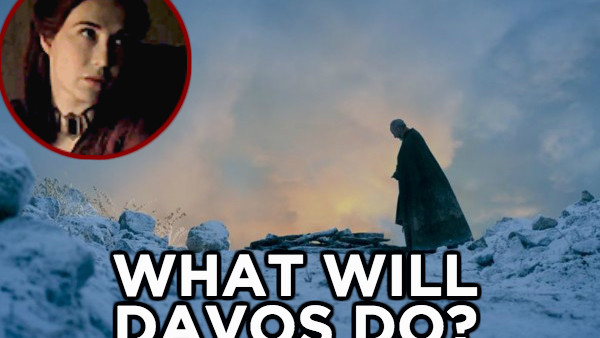 Well, that was episode 9, and once again Game of Thrones delivered.
The penultimate episode of any given season of Thrones needs to bring the spectacle, and that's exactly what Battle of the Bastards had in spades. You want fantastic looking CGI dragons? It's got 'em. The biggest, most medieval battle the series has ever staged? Right this way. The brutal death of the current major antagonist? Hell yes.
Sure, the episode had a couple of issues, with some dumb decisions from the heroic characters, and an air of predictability that hindered it from joining the 'best episode ever' conversation, but it was still a season highlight, and a fantastic episode regardless.
Although the show only focused on two locations, it still managed to create a lot of consequence. New alleigances were made in Meereen, and the dragons were all unleashed. Over in Winterfell, meanwhile, power shifted in the North, the battle was won but the aftermath is going to continue to play out, and all this is happening with just one episode of the year left.
It means that going into the season finale, we were left with an awful lot of questions that we need answers to, and not just 'why the hell did Rickon run in a straight line?'
10. What Will Dany, Tyrion, And The Greyjoys Do Next?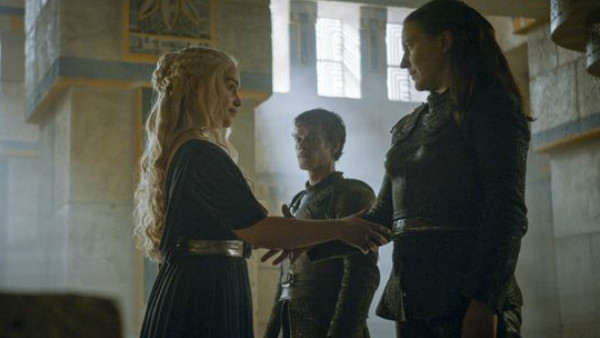 As the character convergence continues, Daenerys and Tyrion (who were only brought together late last year, before quickly being separated) are back together, and now joined by Theon and Yara Greyjoy, who've managed to sneak into Meereen despite it being under heavy attack.
They strike up a deal, with the Greyjoys providing ships to help Daenerys take Westeros, while in return the Iron Islands will receive independence when she does, with Yara as its leader.
Does this mean Daenerys is finally heading to Westeros? It's been six years in the making, but now she has the armies, she has the dragons, and she has the ships. Everything is in place for her to return 'home', but does that mean it'll happen, or will something else get in the way (like Euron arriving in Meereen, perhaps)? Even if they do get to Meereen, what will the long-forgotten Targ, and the Grejoy outcasts, and the kinslaying dwarf be able to accomplish? Maybe this will all depend on where Varys is, which still seems like being Dorne - possibly their gateway into Westeros?