Game Of Thrones Season 7: 12 Big Questions After 'The Queen's Justice'
"He really was a c**t, wasn't he?"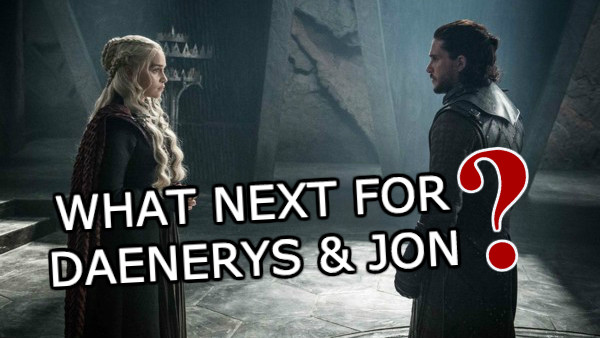 As is customary for the early part of the season, Game of Thrones has largely been involved in setting things up so far this year (albeit still at a slightly faster pace than usual), but it really kicked into gear with episode 3, The Queen's Justice.
If the first two instalments were table-setting, then this is the one where the feast really began, and courses in Westeros don't come much more satisfying than the meeting of Jon Snow and Daenerys Targaryen (unless it's a slice of Frey pie).
That meeting - along with Jon's great reunion with Tyrion - understandably dominates the episode, but there's a lot more going on here: a Stark reunion, battles at two storied (but unseen until now) locations, major character deaths, and Lena Headey making an early case for the 2018 Emmys.
It was an excellent episode overall (but seriously, give Bronn more to do please), and one that rollicks the Great Game further towards the Great War, though with a few Westerosi battles to be fought yet. The pieces are now flying about the board, and that leaves a lot of questions as we get towards the halfway point of Season 7.