Game Of Thrones Season 7 - 8 Clues From "Queen's Justice" Trailer
8. Dany's Defiant Promise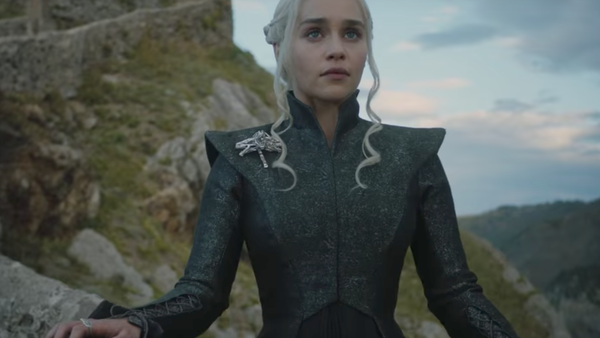 As the trailer opens on an immediately iconic shot of her three dragons circling the fortress at Dragonstone, Dany spits venom, claiming she was born to rule the Seven Kingdoms,
Who's she talking to? Probably Jon Snow, given that he will be asking her to change her focus away from the Iron Throne, but it's hard not to think back to the climax of the last episode and imagine that this is her angrily reacting to Yara and Ellaria's capture and promising swift action.
Does the fact that we got that shot of the dragons suggest that they're going to come into play soon? Surely wasting money on their effects without a quick pay off would be a bit frivolous? It might come in episode four, but it seems likely that Dany will strike back at the Lannisters with her pets soon (particularly with what seems to be about to happen to Highgarden).