Game Of Thrones Season 7: 9 Hints From "Eastwatch" Trailer
7. Is That Jaime?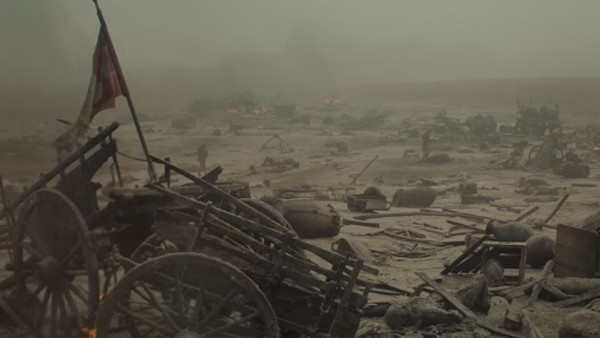 There's a very brief shot in the trailer of the ash-strewn battlefield covered in the bodies of fallen Lannisters and symbolically crowned by a red and gold flag.
Look a little harder though and you'll notice the two figures in the distance. Could it be that we'll get an immediate answer to the question of Bronn and Jaime's fates? The one standing to the right (over a body by the look of it) seems to resemble Jaime (as much as anyone could from that distance) and the other could easily be Bronn. Fingers crossed it's not the Blackwater's finest hero on the floor (it's probably not unreasonable to think it's someone like Dickon Tarly).
There's no way Jaime will be dead, nor that he's even going to be in mortal peril for too long, even with his armour and gold hand making swimming a difficult prospect. There's no way we would have got to see Bronn saving him if he was going to die, which sort of robbed the cliffhanger of its true emotional potential.